Brand new or used- buying a car is a pretty big deal. Purchasing a vehicle is a significant financial move, so making an impulse buy must be avoided. It makes sense to buy a used car if you have a tight budget. Since new cars lose value literally the moment they roll out of the showroom, buying a used car can save big money. The used car market is also for those who want a high-end model at the price of a new economy vehicle. So, buying a used car is clearly a smart financial move.
The used car market is thriving, so you've more options to find what you're looking for. As the used car sector is becoming more organized, many retailers have even started offering warranties on a pre-owned car. However, for most car buyers, purchasing a used car does not come with the same peace-of-mind of a new car. So, if you also have the fear of ending up with a lemon, this post can help you in making a sound decision. Whether you're buying a used car from a dealership or a private seller, it's crucial to go great lengths to pick out the best one. If you don't want to regret later, a bit of advanced research and planning can help you make the most informed decision. Here's a quick read that will guide you to buy the right used car.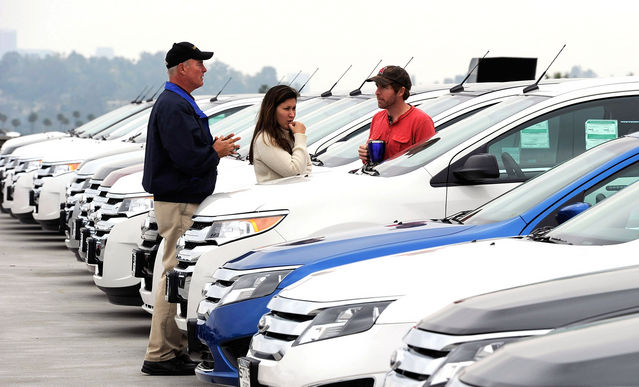 Choose a Reliable Dealer
The major reason for purchasing a used car is a low price. However, don't get too tempted by the cheap price offered by an unauthorized broker. When looking for a used car, consider reliable used car dealerships only. The established and reputed used car dealerships offer a wide range of models to help you find a car of your dreams. They also thoroughly inspect the car to make sure you get the best car. These used cars have a durable engine and other parts. This gives customers peace of mind about the condition of the vehicles.
Check the Car Papers Thoroughly
Once you've found a car of your choice of car, do some homework before you begin negotiation. It's important to check all the documents related to the concerned car's history. A reliable dealership will provide you all these details. But if you're not satisfied, do your own research. You may run a Carfax report to know if the car has been in an accident or have any other issue. Also, check if the engine number and chassis no. match the number in the registration papers. Next, look at the existing insurance papers to find out if the car has had any accidents or claims related to those.
Get the Car Inspected
The next important task is to get the second-hand car inspected by an experienced mechanic. This inspection should include a visual check of the engine, filter, brakes, tyres, and other important parts. The seller will insist that there are no mechanical defects or major issues. But it's important to check everything before you make payment. This will help in finding major defects or helps you negotiate the price. After the visual inspection, make sure to take the car on a test drive.