Packed with a punch of colonial past, old cultural alleys, new-age shopping malls, cafés and festivities all around, Kolkata is one of the best cities in India that has a fantastic mix of past and present. Every alley, every turn has a different story to tell. Steeped in history, the past and the present come together to form an amazing culture that the city loves to flaunt.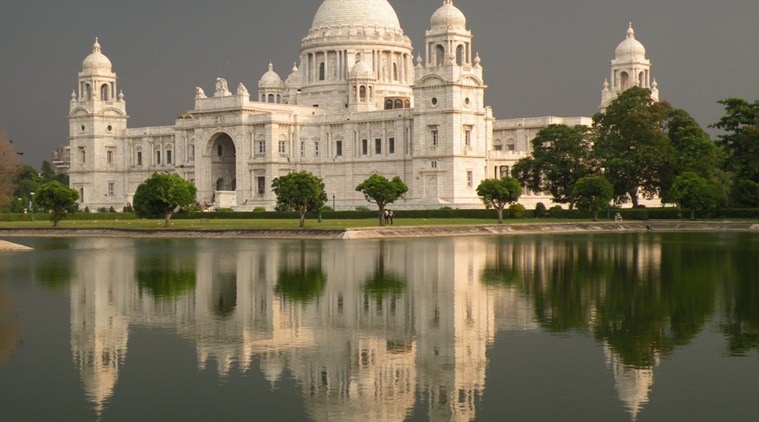 From spending an evening at any of cafés to exploring the heritage of the Victoria Memorial or taking a ride on the tram which is a relic of Kolkata's colonial past, you can do it all. So, whether you are here on a travel expedition or to surprise your taste buds, gear up to have the most amazing time of your life. You will thank us later.
What to Eat
For food lovers, Kolkata is paradise on earth. The city of joy that this metropolis is fondly referred to is perhaps coined for that very reason. Kolkata is home to one of the best and oldest bakeries- Flurys. Located in Park Street area, visit this confectioner to experience a decadent taste of chocolates and truffles. It is the best place to have a full English Breakfast along with different types of bread, cakes, tarts and pastries. Alternately, if you are looking for some local taste, you must try the lip-smacking luchi (puris) and aloo dum. Also, try the most authentic Bengali sweets- Sandesh, Roshogulla, and Chom-Chom.
If you want to try the excellent street food, visit the new market area of the city. There you can devour the famous Kolkata egg mutton roll, biryani, and amazing Mughlai food. The city is also home to the oldest Chinese community in India. Thanks to that, the city also offers the most authentic Chinese food. Kolkata is a melting pot of culture, and the food it offers is a reflection of that.
How to Travel
Kolkata is the largest city in West Bengal and is situated on the shores of Bay of Bengal. Until the 17th century, Kolkata was nothing more than a village. Today, Kolkata is one the metropolis' of India and continues to rank highly in terms of economic, social and travel parameters.
Getting around in Kolkata is easy, and the inter-city connectivity is extensive.
Taxi – The city is famous for its yellow ambassador taxis crawling across the streets. They are easily available and serve as a cheap means of transport. The best part about traveling through a taxi is one can reach from Point A to Point B.
Metro –Metro Railway in Kolkata was the first underground means of transport in India.
Where to Sleep
So, once you have satiated your taste buds with lip-smacking dishes, the next you might be scouting is a comfortable stay where you can relax. There are a plethora of hotel options available in Kolkata which you can choose as per your budget. As there is no dearth of hotels in salt lake Kolkata and other amazing places, finding the right one can slightly become a daunting task. To ease the search, you can use the online travel. These portals not only make it easy to find the right hotel in Kolkata with a click of the mouse, but you can also save money. The prices quoted by these travel websites are lower than the costs appear on the websites of these hotels.
With so many astounding options to do, your stay in Kolkata would turn out to be an outstanding one. However, one thing that you need to make sure if you are planning to travel in the peak months is to get a booking done in advance with any of the hotels in Kolkata for a hassle-free trip.