New Delhi: Right wing organisation Vishwa Hindu Parishad (VHP) on Friday called Prime minister Narendra Modi's recent criticism of cow vigilantes a "clean chit to cow butchers and victimisation of Hindu cow protectors". In a sharp attack on Modi, VHP leader Praveen Togadia told reporters here that the PM calling cow vigilantes (gau rakshaks) thugs has disappointed those who voted him to power in 2014.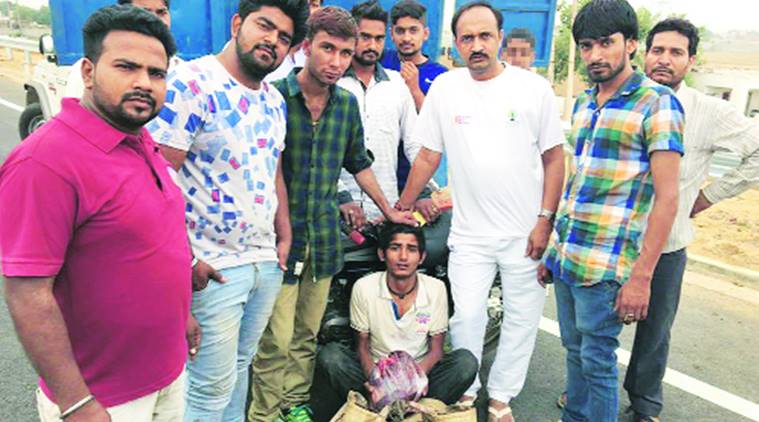 Togadia, who had called for a press conference here went on to ask the government to make his dossier as he too was a gau rakshak. Modi had said that he was disturbed by the slew of violent cases where gau rakshaks beat up people in the name of vigilantism and had asked for a dossier to be prepared on them. Togadia also questioned PM's statement that '80 per cent of cow protectors are fake and engage in anti social activities' and questioned the basis on which Modi made the assessment.
On recent cases of flogging of Dalits by gau rakshaks, Togadia refused to buy the allegations. 'Cow protection and Dalit atrocities are two different issues ' he said adding that no one should have a problem when Dalits skin dead cows.
'PM should create a cow protection helpline directly under him and see to it to that gau rakshaks are not harassed by police' Togadia said.
At the interactive session to mark two years of his MyGov initiative recently, Modi had said, "I get so angry at those who are into the gau-rakshak business. A gau-bhakt (cow devotee) is different, gau seva (cow protection) is different. I have seen that some people are into crimes all night and wear the garb of gau rakshaks in the day."
"Some people want 'tandav' (tension) in the society in the name of 'cow protection," said Modi adding "I want to tell the state governments to act against fake gau rakshaks." This had evoked sharp political reactions from opposition parties with many questioning the time of his stand and Congress calling it 'humbug and sanctimonious'.