NEW YORK CITY: Ahead of the crucial New York primary later in April, some Indian-Americans have backed Republican presidential frontrunner Donald Trump, saying they agree with his views on stopping illegal immigration and feel a Trump presidency could benefit India.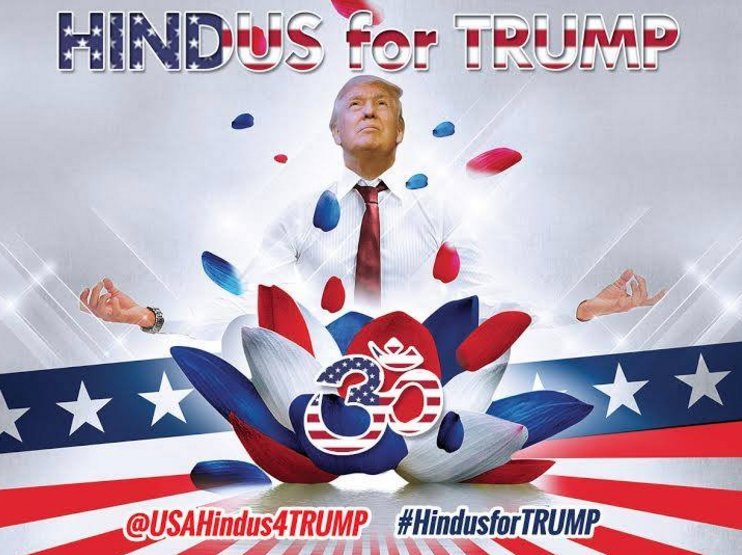 Photo: Haffington Post
A report in the New York Times on the sentiments of immigrants for Trump said some small groups of immigrants have come forward to support him despite the fact that he has said, "Mexicans are rapists and drug dealers, suggested a temporary ban on Muslims entering the US and called for the deportation of the more than 11 million undocumented immigrants in the country."
The report quoted Indian-American lawyer Anand Ahuja, founder of political action committee Indian-Americans for Trump 2016, as saying that he supports Trump for wanting to stop immigrants from entering the country illegally. "You should not reward people who have broken the law," Ahuja was quoted as saying in the report ahead of the April 19 primary. "You follow the law, you get punished. That's why I like Donald Trump when he says, 'Let's build a wall'." He added, "I believe anybody who came in this country illegally should be deported."
Trump
ALSO READ
Donald Trump, under fire on many fronts, expands campaign team
Adity Sharma, 30, a law student, and one of about 20 members of Facebook group Hindus for Trump said the business mogul is a "strong" and "different" candidate. She and the group's other members believe that current American policy is too friendly toward Pakistan and that Trump could change that to benefit India.
They also approve of Trump's proposed ban on Muslims the NYT report said. "By him not being so politically correct, it does make people sit up and listen," she said in the report. Experts, however, feel that support groups for candidates, like the one launched by the Indian-American group for Trump, do not reflect the entire community's sentiments and choice.
Donald Trump and Hillary Clinton
ALSO READ
US Elections 2016:Trump's Winconsin loss gives rivals hope, Clinton hits out at Sanders
The report quoted Devesh Kapur, director of the Centre for the Advanced Study of India at the University of Pennsylvania, as saying that Ahuja's group was an "outlier in an Indian diaspora that had overwhelmingly voted for Democrats." In the 2008 presidential race, 845 of Indian-American voters chose Barack Obama, according to a Pew Research Centre survey.
"It has no reflection of representativeness by a long, long shot," said Kapur. "Whether it's Sikhs for Trump, Hindus for Trump, in each of them you would say: 'Really? How can that be?' It s a really tiny fraction. They represent themselves, not all Sikhs."
Donald Trump
ALSO READ
Here's how Donald Trump plans to make Mexico pay for border wall
Ahuja, however, added that showing support for Trump also invites backlash and criticism. "You become a subject of mockery and fun and criticism," Ahuja said, adding that he faced a lot flak on social media for supporting Trump.