With the highest single-day spike of 15,968 cases and 465 deaths in the last 24 hours, India's Covid-19 count reached 4,56,183 on Wednesday. 14,476 deaths have been recorded due to the infection so far in the country. The count includes 1,83,022 active cases, and 2,58,685 cured/discharged/migrated patients. Stay here for all the latest updates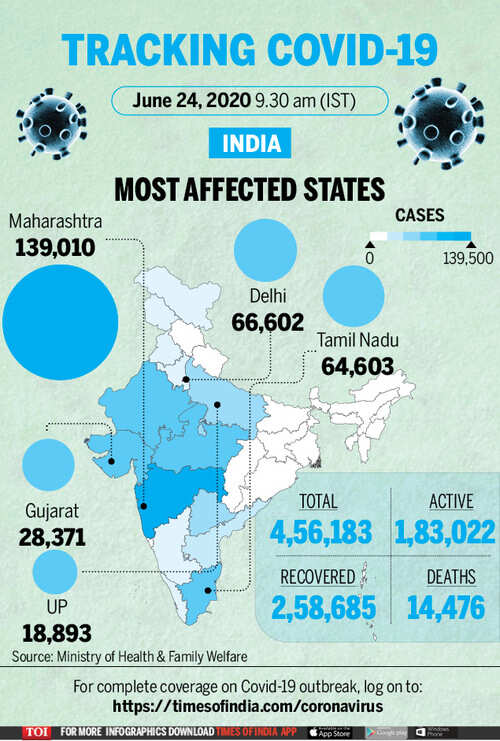 282 new Covid-19 positive cases reported in Odisha, taking the total number of positive cases in the state to 5752, of which 1740 are active and 3988 have recovered: Odisha Information & Public Relations Department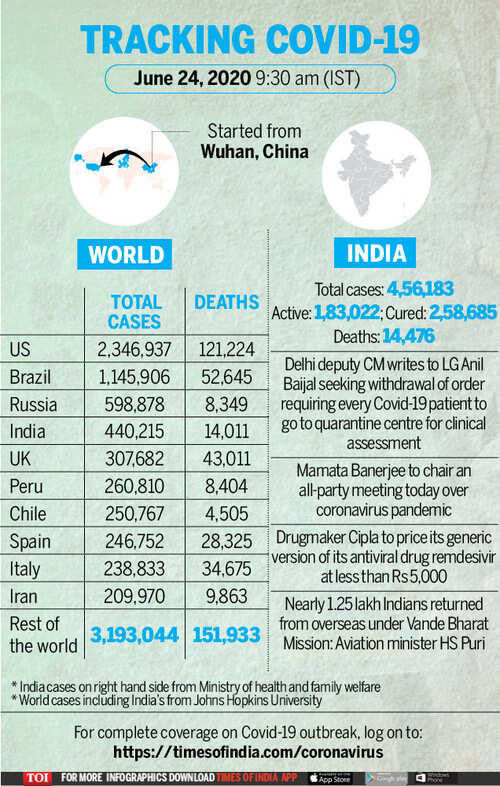 The number of active cases in the country stands at 1,83,022, while 2,58,684 people have recovered and one patient has migrated, according to the updated figures at 8 am.
"Thus, around 56.71 per cent patients have recovered so far," an official said. The total number of confirmed coronavirus cases also include foreigners.
India registered over 14,000 cases for the fifth day in a row.