A video of a Kashmiri woman being mercilessly beaten in south-east Delhi last night while no one came for her help has emerged online. The video of the woman, whose identity was not immediately known, being beaten by a mob with sticks was shared on Twitter by an Indian Express reporter.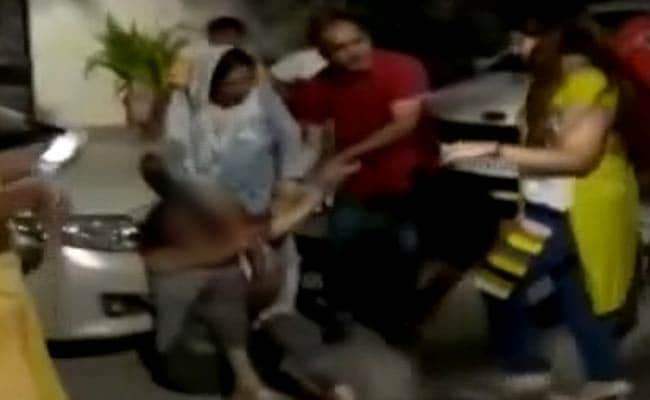 In the video, the woman's screams for help can be heard, while an irate mob ruthlessly kept on beating her with sticks.
#Kashmiri youths beaten up by a group of residents with sticks in southeast #delhi. "attackers raised slogans Kashmiri terrorists go back. People want us to leave this area. We are staying here for years on rent," says victim. Delhi police starts probe @IndianExpress pic.twitter.com/XlOQRaFuyH

— alok singh (@AlokReporter) May 11, 2018
Conflicting reports have surfaced with one saying she was attacked because of her faith, while another says she was reportedly attacked because of her being a Kashmiri.
The victims, including four women, were allegedly surrounded and beaten up by a mob of 30-40 people last night.
The victims alleged that they were targeted because they were Kashmiris.
"My sisters were abused and beaten up. I have a broken left hand and one of my guests who had come to visit us was also attacked. It was a planned attack and the accused were carrying hockey sticks," said one of the victims.
He said that they were roughed up and the accused were shouting slogans, 'Kashmiri terrorists should be sent back'. He said that they had been attacked a couple of times earlier also and had been living in fear in the locality.
Police have registered a case and are probing the matter, an officer said.