DHUBRI: The flood situation in Assam continues to remain grim with over 16 lakh people affected across 20 districts in the state. Over 30 people have died in the last two weeks, with four deaths in just the last 24 hours.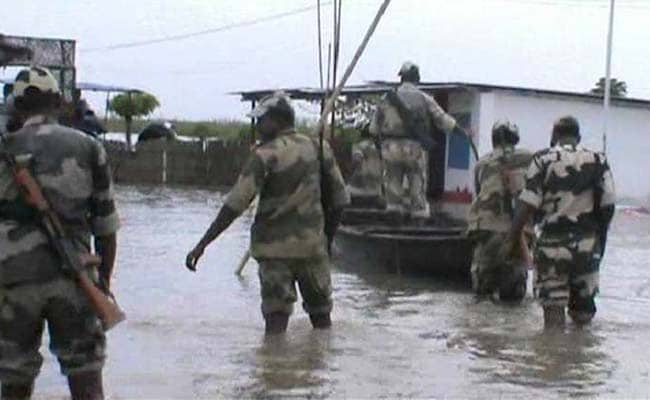 Even the beds of the BSF jawans are submerged due to the floods
Apart from local people who have been facing immense hardships, the floods mean a worrying situation for jawans of the Border Security Force (BSF) posted on outposts close to the Bangladesh border in the state's Dhubri district. With their camps under water, their task of keeping out infiltrators is doubly difficult these days.
At the Hathichar BSF camp close to the border, boats have become the only way of communication even inside the camp. With waist-deep water in the camp for the past week, even daily chores have become a terrible problem here.
"Our beds are also under water. We prepare food using firewood, so that's proving to be a big problem. We are patrolling the borders using boats but its proving to be a big problem," says Amal Kumar, a BSF jawan posted at the camp.
The bigger problem, perhaps, is the attempt to patrol, and prevent infiltration from across the Bangladesh border in an already volatile region with a history of cross overs from the other side, especially during the yearly floods in the state when local rivers here swell up making the terrain even more difficult for 24 hour patrolling. The BSF says it is using boats to patrol the border but with floods having submerged many areas, it isn't all that easy.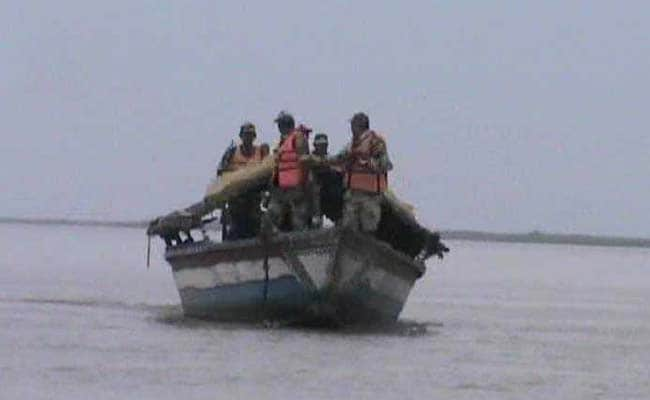 With many areas near the border submerged, patrolling isn't easy
The Assam government, which has set up about 300 relief camps across the state, is mounting relief and rescue operations and is hoping the rain will stop in the next few days. Till then, many areas across the state, and border outposts in sensitive areas like Dhubri, will continue to bear the brunt.