New Delhi: The Patidar agitation is all set to go the Gandhi way. In a surprising move, convener of Patidar Anamat Andolan Samiti (PAAS) Hardik Patel, on Tuesday, announced a two-pronged strategy for the second phase of their agitation to push for their demand for reservation.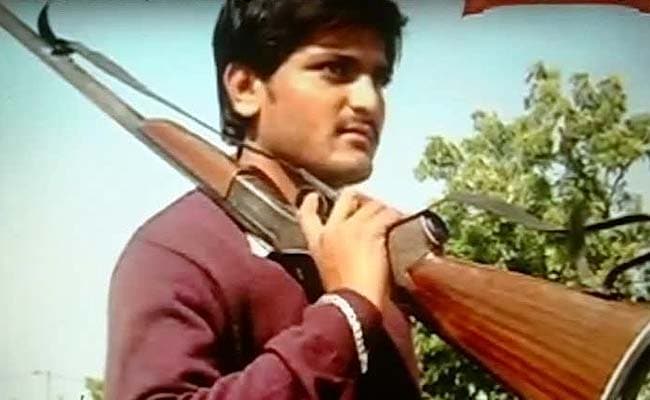 Image: NDTV
Patidar members will carry out a 'Dandi March' but with a difference — it will be from Dandi to Gandhi Ashram. Also, beginning Wednesday, they will visit the residence of every elected Patel leader (MPs and MLAs) and present them with a flower.
"We will follow footsteps of Gandhiji and will start protests in a peaceful manner. Around 50 Patidars will walk from Dandi village in Navsari district to Sabarmati Ashram in Ahmedabad in a fortnight. We plan to begin the yatra on 5th or 6th of September," said Hardik in Surat.
Patidars will go to every village en route and persuade community members to join the agitation. "Hardik will begin the march but will not walk the entire route. He will join the group intermittently at various places," said Dinesh Patel, a core committee member of PAAS.
In a move that could create some controversy, PAAS leaders have announced that they will meet all elected Patel members in the state. "We want a completely peaceful movement. We will visit every MLA and MP from our community across the state at their residence. We will present them a flower and ask them whether they support the movement or not. We will also shoot the entire event so that there is no controversy and they do not change their stand in future," said Hardik .
He was in Surat to interact with PAAS leaders. In the morning, he had a meeting with 700-odd Patel industrialists of the city as well as youth leaders of the community. "Various ways and means to take the agitation further were discussed in the meeting. The response was good and most of the members have extended their support to the movement," Dinesh added.
Hardik meets jailed Patidars
On Tuesday evening, Hardik and other members of PAAS met 30 Patidars in Lajpore Central Jail of Surat. These people had been arrested on charges of arson in the aftermath of violence post Maha Kranti rally in Ahmedabad on August 25. During his visit, Patel requested jail authorities to provide proper treatment to the Patidar youths. "We want that state government announces compensation for those physically tortured by police. It should also take strict action against police responsible for thrashing people and damaging their properties and vehicles," Hardik said on the sidelines of the visit.