New Delhi(dna): Hardik Patel, who is spearheading the Patidar quota stir in Gujarat, on Monday alleged that he is not a supporter of Chief Minister Arvind Kejriwal.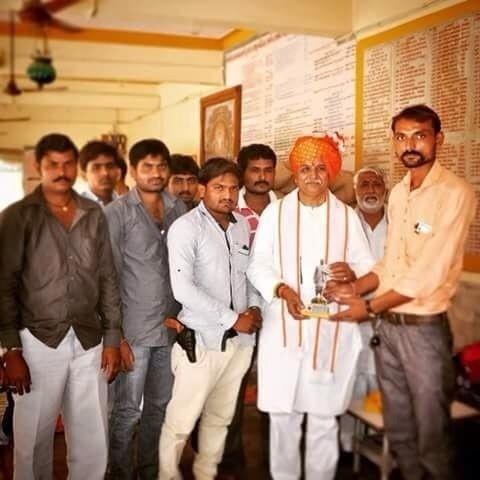 Image source: https://twimg.com
I am neither Kejriwal's supporter nor do I know him, Patel told ANI.
Kejriwal's blue print to bring about change in the nation was good, but he didn't turn out to be good, he added.
A day ago, he had reportedly claimed that Modi's Gujarat model failed for the poor. Talking to India Today, he said that the poor became poorer, and the rich became richer.
He also claimed that he hasn't seen Narendra Modi's famed Gujarat model and claimed that he wanted to be a leader in the mould of Sardar Patel. He claimed that he wanted to be a leader who would have Bal Thackeray's firepower.
He also claimed that all politicians would retire at the age of 58 to let young people take part in running the government. Speaking about voting, he said he preferred voting for people and claimed that he had voted for a Patel earlier.
More alarmingly he claimed that India should allow US-style gun laws. He said: "If it was allowed to keep an AK-47, I would have kept it for defence. Such type of law should be there in a country like ours where there so much crime."
During the press conference, he also announced plans for a nation-wide agitation seeking reservation for nearly "27 crore people" of various communities including Gujjars and Kurmis.
The 22-year-old leader, who held a series of meeting with various community leaders, said the reservation agitation "was a marathon and not a 100-metre race" and he intends to hold mega-rallies in different parts of the country to widen the stir.
"Whatever has happened in Gujarat, we want to take it at the national level and there are (people of) around 12 states who are connected to us," he said.
Hardik had led a massive rally on August 25 to press for quota for Patidar community under OBC category in Ahmedabad.
His detention was followed by widespread violence which claimed the lives of ten people including a police constable and kept the state administration on tenterhooks.