New Delhi(dna): Appearing confused on the vital aspects of reservation policy, Hardik Patel, 22, made it clear in Delhi on Sunday that he was eyeing for spoils beyond Gujarat and wanted to spread the Patidar (Patel) quota agitation to other states through new social reengineering or re-alignment.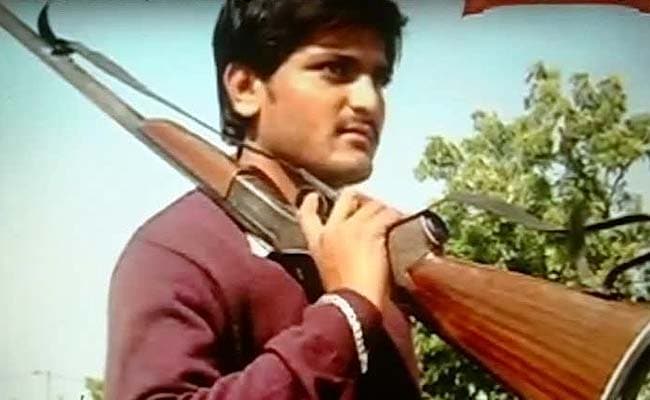 "We are 27 crores in the whole of India. Kurmis and Gujjars all are from Patel community and children of Loh Purush. We need to unite them to spread out reservation agitation to all over India," said Hardik at the Press Club of India.
He announced that his next step is to hold Maha Rallies in Madhya Pradesh and Uttar Pradesh that would be followed up with a rally at Delhi's Jantar Mantar.
"This is not a 100 meters race, it is a marathon….If we are not heard and our demands are not met, we can block the vital national highways with the help of our brothers in Delhi and around," said Hardik in a nonchalant manner.
His call for wider agitation came within minutes of Prime Minister Modi expressing concern on the recent spate of violence in Gujarat.
Facing a barrage of questions on his changing stand on reservation, Hardik said, "According to me 85% of people are poor in India. All the poor should get reservation," while admitting at the same time that reservation has "set India 60 years behind."
To a question that how he can ask for reservation for Patels as it would go beyond the 50% limit set by the Supreme Court, Hardik replied, "If for a terrorist the SC can open at 3:30 in the morning then many things can also change accordingly."
Lamenting that only 5 to 8% Patels are prosperous, the young face of the agitation said, "But millions of Patel youth are sitting unemployed as they are unable to get jobs due to reservation. In Gujarat either there is reservation or you have to pay bribe of Rs. 12 to 30 lakhs to become a constable or an Inspector. That is why we need reservation otherwise millions of educated youth will not get jobs."
Refusing that he has come to Delhi to meet any leaders, Hardik said he won't allow any political party to join his agitation and it would be only community based.
Hardik is expected to hold talks with Gujjar and Jat leaders on future course of reservation agitation.
Swetang's funeral held amid tight security
Ahmedabad: Amid tight security, the funeral of a 32-year-old man from Patel community, who allegedly died in custody after being caught by police during the quota violence, was held here on Sunday. The funeral procession of Swetang Patel started from his house in Matrushakti Society of Bapunagar area at around 8.25 AM. Initially, around 300 locals and relatives joined the procession, including Swetang's mother Prabhaben and his sister Palak.
Before the funeral procession started, former state Home Minister and senior BJP leader Gordhan Jhadafia met Swetang's family at his house and conveyed condolences. Local MLA Vallabh Kakadia along with some leaders and corporators also remained present during the procession.
Nation shocked, pained at Gujarat violence: PM
In his first reaction on the recent Gujarat violence over the quota issue, Prime Minister Narendra Modi on Sunday said the incidents, which claimed at least ten lives, had upset the entire nation.
"The recent incidents of violence in Gujarat has upset the entire nation. Whatever happens to the land of Gandhi and Sardar Patel, the nation is shocked and pained first," he said in his radio programme 'Mann Ki Baat'.
Appreciating the people of Gujarat, Modi said their cooperation helped in controlling the situation. "In a very short time, my Gujarati brothers and sisters controlled the situation. They played an active role and did not let the situation worsen and peace was restored in the state.
Urging people to work together for development, he said that development alone will solve all problems.
"Peace, unity and brotherhood are the only correct way and we have to walk together on the path of development as only it is the solution of our problems," he said.
dna