Facing flak for the crackdown on agitating ex-servicemen who are demanding 'one rank, one pension', Delhi Police on Tuesday apologised to them for its action following a directive from Home Minister Rajnath Singh. Joint Commissioner of Police (New Delhi) M K Meena went to the protest venue at Jantar Mantar and apologised for the August 14 action which had triggered strong political reaction as well as outrage among the former soldiers. Sources said Delhi Police's apology came after the Home Minister sought details of the police action. He also directed the police officials to reach out to the agitators.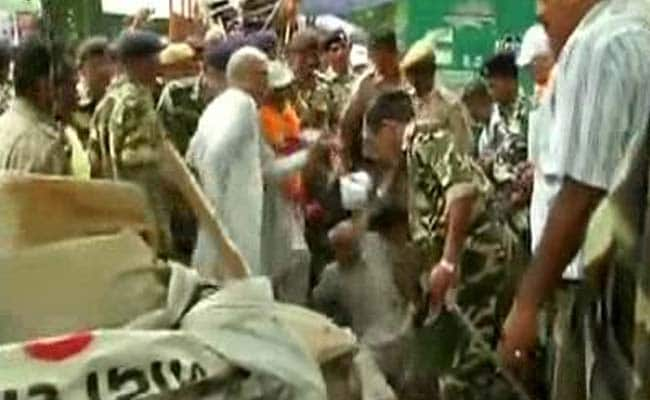 The police on Friday had tried to evict the protesting ex-servicemen from Jantar Mantar ahead of the Independence Day celebrations citing security reasons. The ex-servicemen had called the police action "barbaric" and "undemocratic".
"On August 14, misunderstanding had taken place. We have discussed the issue in detail. At times some confusion takes place. We will try to take corrective action. I want to say that our intention was not to hurt the soldiers," Meena, flanked by a number of ex-servicemen, told reporters. He said Delhi Police respects the ex-servicemen and that it will ensure their protection.
"Whether they are in service or not, we respect them as they take care of external security. We are with you and this force will be for your service and not to control you. If there is any problem. If you have some problem, we will support you. We respect you," the officer said.
The ex-servicemen are on a protest for over two months demanding implementation of OROP. Close to 22 lakh ex-servicemen and over six lakh war widows stand to be immediate beneficiaries of the scheme, which envisages a uniform pension for the defence personnel who retire in the same rank with the same length of service, irrespective of their date of retirement.
PTI