New Delhi,Manan Kumar: After signing of framework of agreement between NSCN (IM) and Centre's interlocutor R N Ravi, has come the most tricky part of the Naga Accord that the Centre would have to tread very carefully.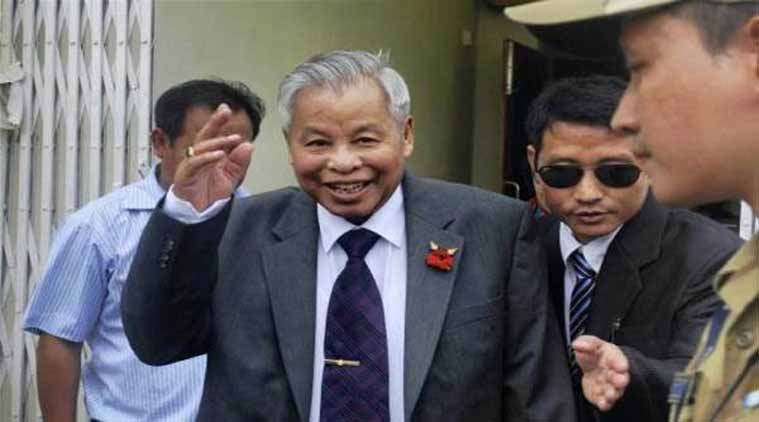 The most critical, sources said, are the touchy issues of how the four Naga-dominated districts (Ukhrul, Senapti, Tamenglong and Chandel) in Manipur and three (Tirap, Changlang and Longding) in Arunachal Pradesh will be dealt with and what would be the arrangement of disarming nearly 5,000 strong NSCN (IM) cadre and in how and where the rebels would be absorbed.
Given the climbdown by NSCN (IM) in its demand for a Greater Nagalim that was to include Naga dominated districts outside Nagaland, the Centre has promised that it is open to ideas and could entail even amending the Constitution, which means the arrangement could go beyond even the VI Schedule status.
This may not be acceptable to Manipur dominated by martial Meitei population whose chief minister Ibobi Singh has already declared assertively that there would be no compromise on Manipur's territorial integrity.
"Though R N Ravi has spoken to Ibobi Singh at length on this issue and has tried to rope in Manipur civil society, it remains to be a highly emotive and tricky issue that can take several rounds of parleys to settle and no time limit can be fixed. Either of the two groups – the Meiteis or the Nagas will have to climb down substantially to make it successful," said sources.
Though the framework of agreement talks about disarming nearly 5,000 NSCN (IM) armed cadres, it again is entangled in serious knots as the NSCN (IM) has already declared that it would surrender its arm only once all the other demands will be met.
The issue, sources said, is closely bound what status NSCN (Khaplang) will have in the scheme of things, will it enter into ceasefire again, come on the table and give up arms.
"If NSCN-K does not come on the table, it is quite possible that the NSCN (IM) may not be willing to lay down their arms fearing their inability to defend counter attacks on them," said sources who have dealt with the problem of insurgency in the northeast.
In any case the rehabilitation of NSCN (IM) armed cadres also poses a big challenge for the Centre.
According to sources, the Centre is thinking to absorb them in central armed police forces (CAPFs) like CRPF, ITBP, SSB, BSF and CISF and also create special Naga reserve battalion to accommodate them.