Ashgabat airport(ANI): Prime Minister Narendra Modi was on Saturday accorded a ceremonial welcome in Turkmenistan, where he arrived yesterday on the fourth leg of his Central Asian tour.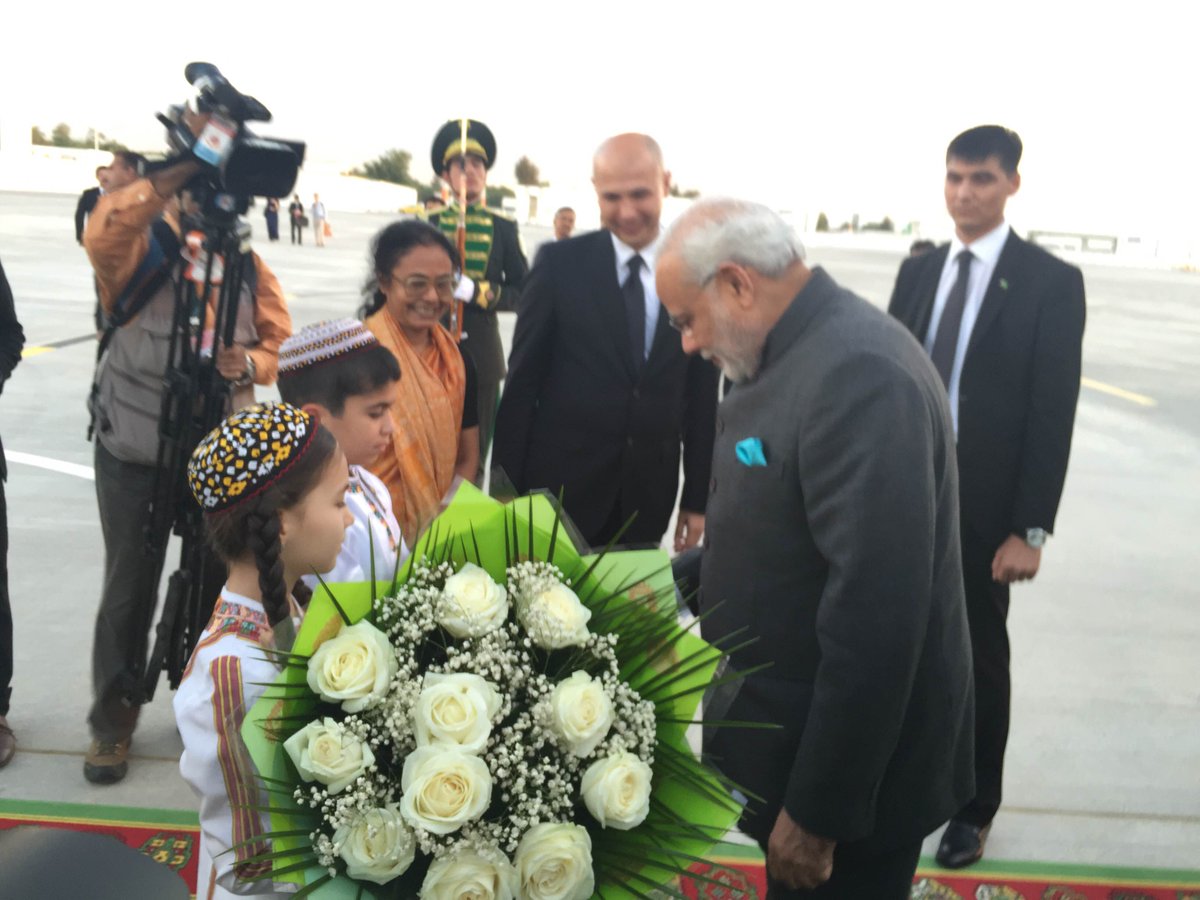 He was welcomed at the Ashgabat airport by smiling children with the offering of the traditional bread 'chorek'.
Hello Turkmenistan. I bring the greetings & goodwill of the people of India. Looking forward to a fruitful visit.
Prime Minister Modi will inaugurate a statue of Mahatma Gandhi and a Traditional Medicine and Yoga Centre here.
A ceremonial beginning. President Gurbanguly Berdimuhamedov welcomes PM @narendramodi at Oguzkhan Palace in Ashgabat
This is the first visit to Turkmenistan by an Indian Prime Minister after PV Narasimha Rao's visit in 1995.
Speaking one-to-one. President Gurbanguly Berdimuhamedov and PM @narendramodi consult before delegn level talks
Besides Turkmenistan, the Prime Minister will visit Kyrgyzstan and Tajikistan.