New Delhi(web team): India's service sector slowed to 47.7 in June, as against 49.6 recorded in the month ago period, as indicated by the seasonally-adjusted Nikkei Services Business Activity Index, a 15-month low.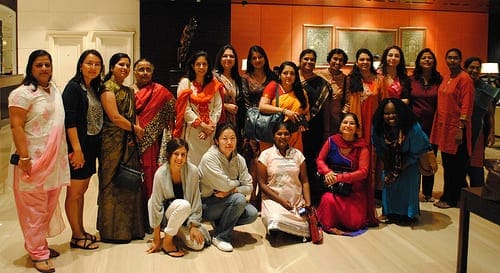 Image credit: womensworldbanking.org
Among the six monitored categories, only hotels and restaurants showed an up tick in business activity. A fall in new work orders, fastest since December 2013 was stated as the reason for the June service sector figures, a release from Markit said.
New work orders for manufacturers increased albeit at a slower late. "Incoming new work across the private sector as a whole fell, ending a 13-month sequence of growth", the release said.
Input cost for the services sector also increased at a slower rate in the month because of lower inflation.
"June's Indian service sector data disappointed, with reductions in both activity and new business accelerating since May. The heatwave and competitive pressures were again reported to have weighed on service providers' performance. However, companies are hopeful of turning the corner in coming months, with confidence regarding the 12-month outlook remaining strong, Pollyandra De Lima, Markit economist said.