New Delhi(PTI): Escalating its attack, Congress on Monday charged the entire BJP and the government with "aiding and abetting" Lalit Modi, a fugitive, with "tacit approval" of Prime Minister Narendra Modi and demanded explanation from him.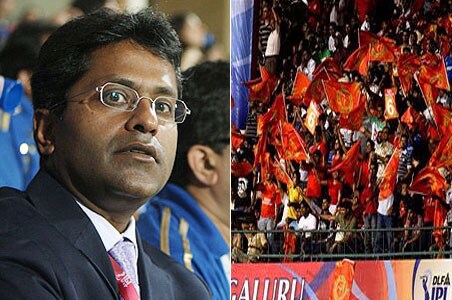 The party also contended that a criminal case has been made out against External Affairs Minister Sushma Swaraj in helping the former IPL boss get travel documents to go out of the UK and sought an FIR registered against her.
Addressing a press conference, Congress chief spokesman Randeep Surjewala posed nine questions to the Prime Minister to answer whether there was any quid pro quo in helping Modi, who has been accused salting away Rs 700 crores out of the country and was facing charges of money laundering, match-fixing and betting.
He said it should also be examined whether Swaraj was acting at the instance of the Prime Minister and whether he was "a party in helping a fugitive and money-launderer".
"There are serious doubts about the role, knowledge and complicity of the Prime Minister. He has maintained a studied silence while he tweets on everything everyday," Surjewala said.
"Incontrovertible facts, documents and details of the 'Modigate'emerging since yesterday clearly reflect active complicity of not only the External Affairs Minister but also point towards the entire BJP government aiding and abetting a fugitive of Indian law with tacit approval of the Prime Minister," he said.
The Congress spokesperson said Lalit Modi was directly in touch with Swaraj, who admits to have acquaintance with him and speaking to him on phone on a number of occasions.
Making a video presentation at the AICC briefing, the party displayed three photographs of Lalit Modi with the Prime Minister and BJP chief Amit Shah before the two leaders assumed their present offices to make a point about his association with them.
However, the party said it was not demanding the Prime MMinister's resignation, saying all the questions raised by it sshould be first examined. If allegations are proved, then he has no moral right to continue, he said, adding then he will have to resign.