Jakarta, March 29(IANS) – Rescuers have found six bodies while four other people are missing after a landslide hit Sukabumi district in Indonesia's West Java province, an Indonesian official said on Sunday.
Six killed in Indonesia landslide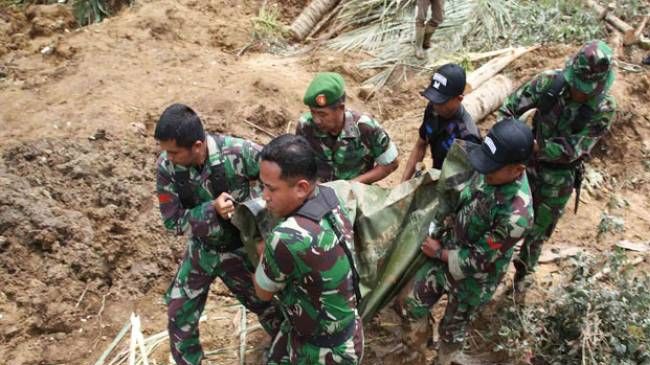 Soldiers, volunteers and policemen are searching for the missing persons under the debris of the damaged houses, said Sutopo Purwo Nugroho, spokesman of the national disaster management agency.
So far, six bodies have been found and four people are missing, he told Xinhua news agency over phone.
Heavy downpour triggered the collapse of a hill in Tegal Panjang village around 10.30 p.m. on Saturday and buried 11 houses, said the spokesman.
The landslide also buried a road and as many as 300 people fled their homes to take shelter elsewhere, he said.
Landslides are common in Indonesia during heavy downpours.