Thiruvananthapuram(web team): Kerala Finance Minister KM Mani presented the budget amid chaos within and outside the assembly. Hundreds of activists of LDF and BJP Yuva Morcha had converged around the state Assembly Complex as part of a protest siege to check state Finance Minister KM Mani from presenting the budget today over the bar bribery issue. Eighty year-old Congressman Mani was named as the first accused in a bar licencing scandal by Kerala's Vigilance and Anti-Corruption Bureau. Mani is a key supporter of CM Oommen Chandy.
The protest took a violent turn on Friday morning in the assembly as MLAs vandalised the premise. One MLA threw the Speaker's chair and the mike. The Finance Minister however read the budget speedily in a room with 70 UDF MLAs even as chaos continued to mar the proceedings of the assembly.
One MLA is reported to have fainted owing to the chaos and commotion. Two CPI (M) MLAs V Sivankutty and K Ajith have been taken to the hospital after suffering from injuries.

Protests outside the assembly too went out of control as protesters clashed with the police who in turn have to resorted to lathi charge and using water cannons.
The protests had begun last evening and a high level security was placed and barricades had been set up by police in the vicinity, activists began to pour in large numbers in the area since last evening.
Tension mounted in the state capital after CPI(M)-led LDF opposition warned the Congress-headed United Democratic Front (UDF) government that they would go to any extent if Mani, facing allegations in the bar bribery case, would try to present the budget and Chief Minister Oommen Chandy made it clear in the Assembly that Mani himself would present the budget as he has the constitutional right for it.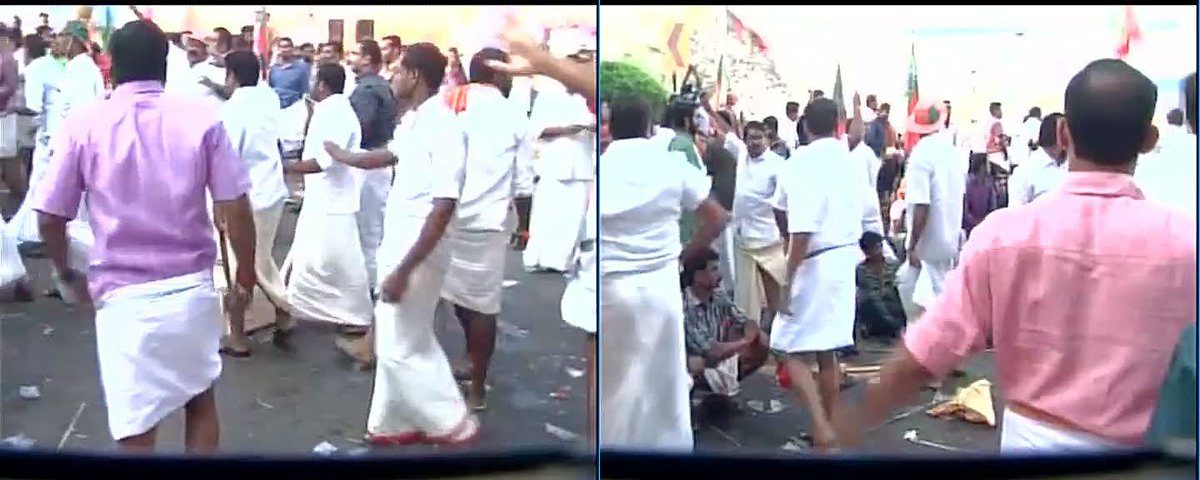 Putting pressure on the ruling Front, the LDF MLAs stayed in the Assembly complex last night as part of their plans to check Mani inside the House while he comes to present the budget in the morning. Apparently fearing the blockage and siege, Mani and some of his cabinet colleagues also stayed back inside the Assembly complex last night. Taking up the challenge of the Opposition, Chief Minister Oommen Chandy maintained in the Assembly yesterday that allegations against Mani were part of a "political conspiracy" and asserted that the minister himself would present the budget.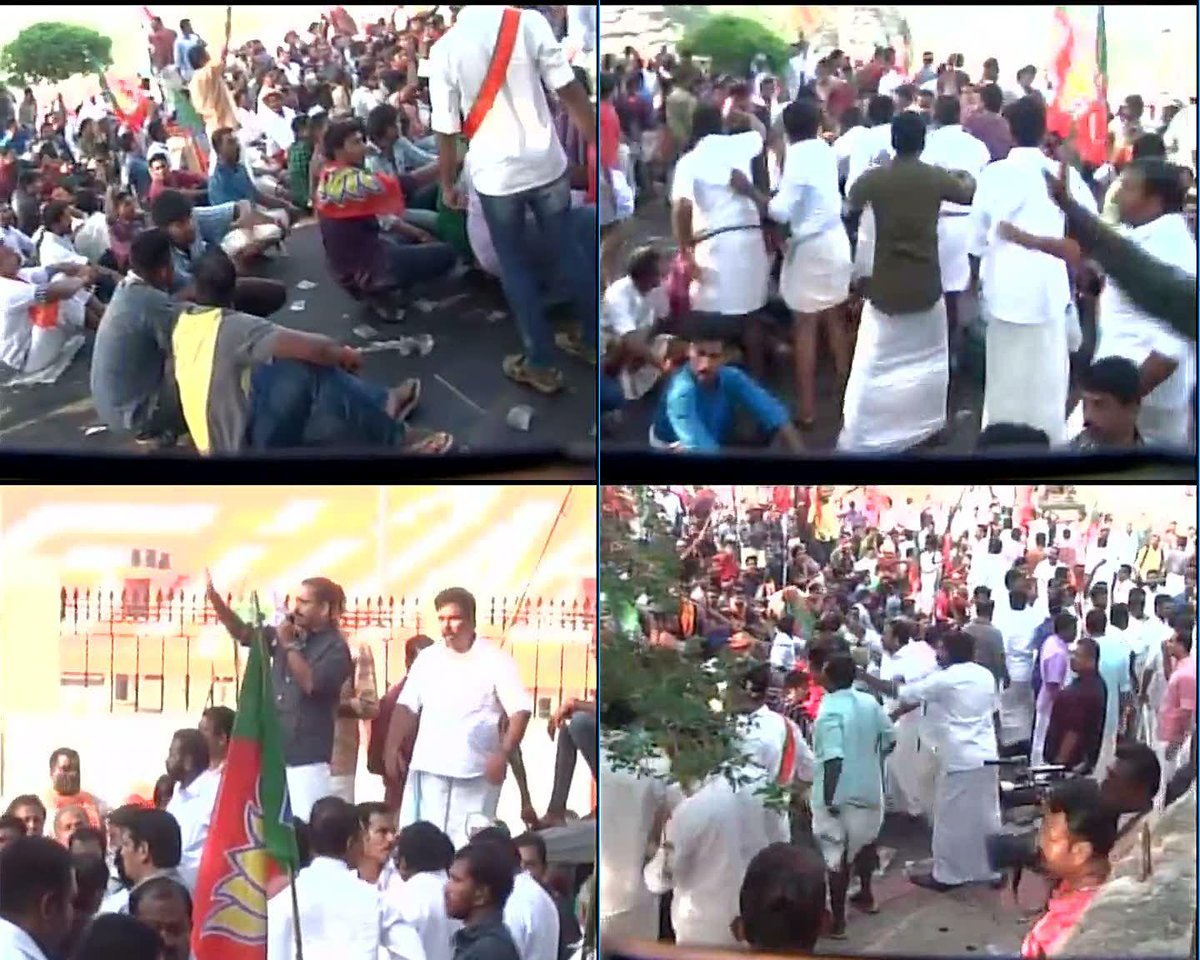 Reacting to Chandy's stand, CPI(M) veteran and Opposition leader VS Achuthanandan said the government would have to face consequences if it let "tainted" Mani present the budget and Chandy alone would be responsible for that.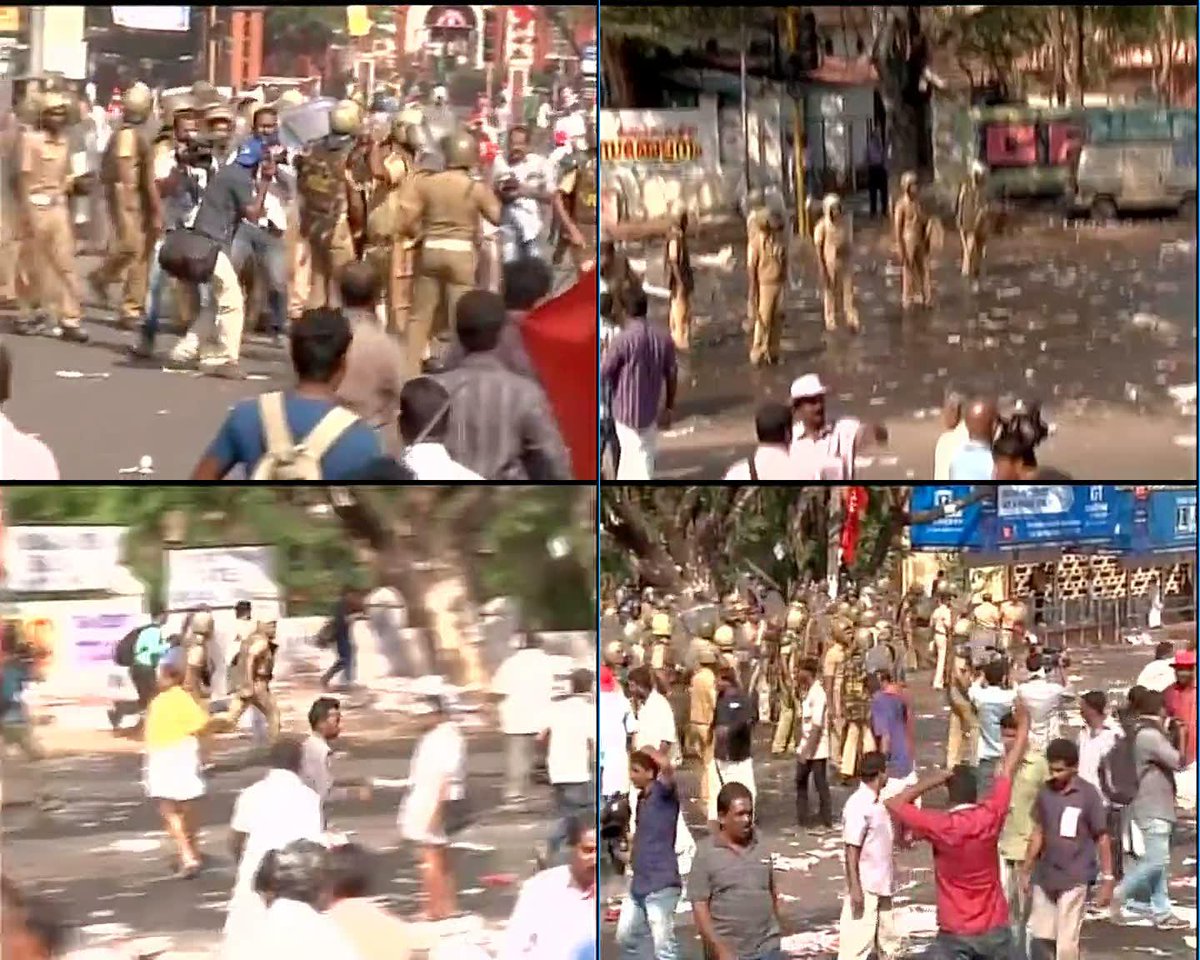 Vigilance and Anti-Corruption Bureau had registered a case against Mani in December last year in connection with the allegations that he had accepted bribe from bar owners to renew liquor licences. The allegations were levelled by Kerala state Bar Hotel Owner's Association Working President Biju Ramesh.
With agency inputs (ANI/PTI)