New Delhi(WEB TEAM): Finance Minister Arun Jaitley is annoucing his maiden full-fledged budget under the Narendra Modi-led NDA government at 11 am on Saturday. The stock markets are open in anticipation of a block-buster reform-packed budget.
However, if the Economic Survey is anything to go by, then the government is trying its best to bring down expectations to more measured goals that can be accomplished in near-term.
The Economic Survey made the right noises about boosting investment but the criticality remains in the area. India Inc is eagerly looking at this Budget for decisions that would help them kickstart investments.
dna brings you live commentary of what Jaitley says in the Parliament.
9:51 IST Saturday, 28 February 2015
Arun Jaitley has reached the Parliament. Budget speech begins at 11 am.
9:40 IST Saturday, 28 February 2015
Arun Jaitley leaves for Parliament. Stay tuned for the picture with his briefcase. Something that has become an icon with finance ministers presenting budgets in India.
9:31 IST Saturday, 28 February 2015
… And the stock markets zoom at opening. BSE's Sensex is up 250 points and NSE's Nifty is up 70 points. A gentle reminder that the stock markets are closed on Saturday but are open today especially for the Budget.
9:27 IST Saturday, 28 February 2015
The Finance Minister has reached President House
9:05 IST Saturday, 28 February 2015
The audience has applauded ten months back. Now, it's time to deliver a show that has been awaited for ten months. Just a reminder that while, in the last few years, we have been watching P Chidambaram and Pranab Mukherjee carefully for the Budget. Now, we are looking at Modi who is the PM; hence let's focus on Arun Jaitley who is going to reading out and has authored the Budget. Jaitley is a former lawyer, who was with Rajya Sabha before this stint.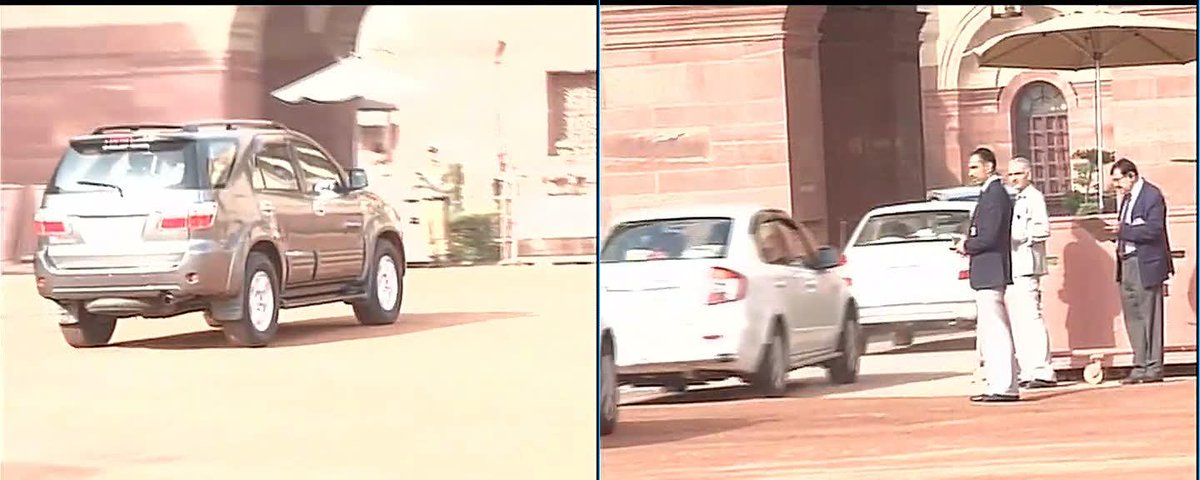 ---
What to expect from this Budget?
Credit Suisse has said that it expects ARun Jaitley to raise Income Tax slabs which is likely to bring cheer for the people.
Also Read: Credit Suisse sees Jaitley boosting capex, raising I-T slab
The Economic Survey has pointed out the need for boosted investment to increase the growth rate. How this government manages to achieve this will be outlined in the Budget speech by Jaitley today.
Moreover, "Reforms" has been the buzzword for the most awaited economic event called the Union Budget 2015 of the Narendra Modi-led NDA government. But with the Economic Survey ruling out 'Big Bang reforms' championing a more measured approach, today's Budget is unlikely to meet the hyped-up expectations of the people, no matter how good it is.
Also Read: What would it be, a lofty budget or an idea of realistic goals?
The Economic Survey has pointed out that India has see over 8% growth rate in the next fiscal and the government is looking to boost investment in growth than subsidies to achieve this target. The Survey also pointed out that a double-digit growth is very much possible in the coming future.
With all this in mind, what steps Jaitley outlines today becomes all the more important. India Inc is looking closely at Jaitley to his what are his solutions to problems like stalled projects and dimming loan growth of banks.