NEW DELHI(WEB TEAM): As the BJP-led government braces up to face the Opposition in Parliament during the budget session, parliamentary affairs minister M Venkaiah Naidu has asked concerned ministries to give notices for introduction of bills replacing Ordinances by Tuesday.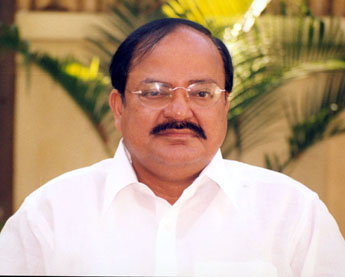 There are six ordinances on coal mines, land acquisition, insurance FDI cap and mines and minerals, e-rickshaws and citizenship rights which have to be replaced with legislation. The government is prioritising these ordinances, which had hit the Opposition hurdle. The BJP-led NDA has a numerical disadvantage in the Rajya Sabha.
Naidu, who held a meeting with 15 ministers and secretaries of various departments a week before the session is to begin, he also said that notices for introduction of Bills both during the first and second phases of the budget session should be given at the earliest, according to sources.
As of now, over 20 Bills including those meant for replacement of Ordinances are ready for introduction and consideration and passing, the sources said.
The ministers wanted expeditious action to be taken by the concerned ministries for taking forward the legislations in respect of Prevention of Corruption (Amendment) Bill, 2013 and The Lok Pal and Lokayukta and other Related Law (Amendment) Bill, 2014.