NEW DELHI: Arvind Kejriwal's Aam Aadmi Party, which is positioning itself as a clean and corruption free alternative in Delhi to the two national parties, has run into trouble with its winning candidate Nand Kishor Beniwal's supporters in the Delhi Cantontment Board polls throwing up wads of money in the air.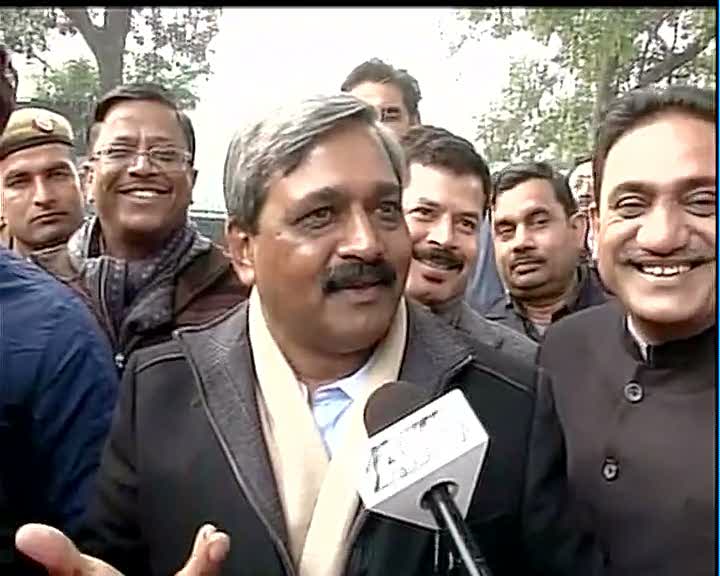 AAP candidate Nand Kishor Beniwal has won a seat in the Delhi Cantonment elections.
Supporters were seen throwing currency notes in the air as celebrations for the candidate's victory were going on. On being asked about supporters throwing money, Beniwal said that he is unaware about who threw money and he has not supported any such celebrations.
While this is par for the course for most winners, it does stand out when the perpetrator is from AAP, a party that prides itself in being a poor man's, a party that does not have money to throw around like the national parties that have very deep pockets, who AAP also accuses of bribing voters.
Not surprisingly, the BJP, that has won 5 of the eight seats, with AAP getting 2 and Congress one, has been quick on the draw, saying it shows the black money that this young party has quickly amassed.All TV channels are repeatedly showing this ! They had been waiting for this opportunity.
All channels are also inviting BJP leaders for comments ! And they are now blaming AAP for having huge amount of black money, playing with fund collected from people, etc., etc. !