While many Vasai-Virar residents remained indoors on Sunday, the nip in the air proved to be a boon for runners participating in the half and full marathons. This was in contrast to last year when the heat spell in October played spoilsport. After emerging victorious in two consecutive runs, Kavita Raut bagged the first spot in the half marathon category for women.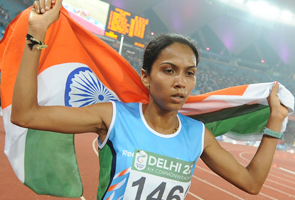 Raut broke her own record; This year, she clocked in at 1 hour and 16 minutes, whereas in the last edition, she had clocked four minutes late. Monika Athare came in second by clocking 1 hour, 17 minutes and 48 seconds, while Monika Raut followed her after three minutes and six seconds. Raut said: "The weather was very cool and that helped us to clock in well. I feel we did better this time."
In the male category for full marathon, Neeraj Pal from Indian Army, Hyderabad came in first at 2 hours 22 minutes and 39 seconds, while the second spot was bagged by Prahlad Sahai Meena from Indian Army, Jabalpur who clocked in at 2 hours and 23 minutes. Girish Chandra Tiwari from Air Force bagged the third spot, with the timing of 2 hours 24 minutes and 37 seconds.
Army Sports Institute, Pune, maintained their record of securing the first two positions in male category for the half marathon; It was a close competition for G Lakshamanan and Kheta Ram, who came in first and second, respectively.
"Though the route was a bit tough due to many twists and turns, the weather was cool, unlike last year when the October heat took a toll on us by affecting our performance," said Soji Mathew, who represented Western Railways and is now posted at Matunga railway station as chief ticket checker.
This year, elite runners Elam Singh and Binning Lynghkoi could not participate as they were preparing for the Mumbai Marathon.
Long jump athlete Anju Bobby George was the brand ambassador, whereas actor-supermodel Milind Soman was the face of the event. French footballer and centre back for ISL's Chennaiyin FC Mikaël Silvestre was also present at the event.