Mumbai, Saif Ali Khan: I am the son of a sportsman, I grew up in England, Bhopal, Pataudi, Delhi and Mumbai, and I am more Indian than any Hindu or Muslim I know because I am both. I wrote this piece not to comment on the masses or the problems of communalism in India and its villages, but because this is an issue that concerns my friends and their families.
Intermarriage is not jihad, it is India, says Saif Ali Khan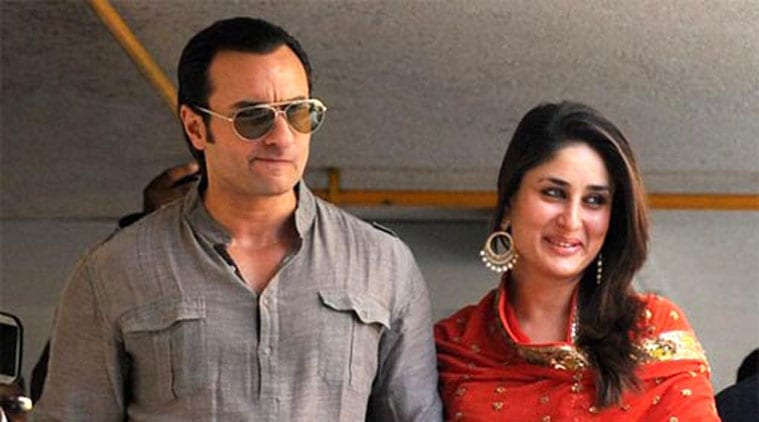 It wasn't peacefully accepted by anyone, initially, when my parents wanted to marry. The royals had their issues; the Brahmins theirs. And, of course, extremists on both religious sides issued death threats. But the marriage still happened — the fact that my grandmother also had to fight to marry the not-as-wealthy and therefore not-so-suitable nawab of Pataudi might have helped things along. We grew up on real-life romantic stories about our elders marrying for love and not worrying too much about tradition. And we were brought up to believe that god is one, with many names.
When Kareena and I married, there were similar death threats, with people on the Net saying ridiculous things about "love jihad". We follow whatever religion or spiritual practice we believe in. We talk about them and respect each other's views. I hope our children will do the same.
I have prayed in church and attended mass with Kareena, while she has bowed her head at dargahs and prayed in mosques. When we purified our new home, we had a havan and a Quran reading and a priest sprinkling holy water — no chances taken! What is religion? What is faith? Does a perfect definition exist? I don't know. But I know doubt. I'm intrigued by the politics of doubt. Doubt gives us faith. Doubt keeps us questioning what keeps us alive. If we become sure of something, then there is a danger of becoming fanatical. Religion needs to be separated from a lot of things. Our religions are based on fear. The Old Testament spoke of a Promised Land for a people, but there were people already living there.
The problem is still burning today. There have been too many atrocities committed in the name of god. I know good people are scared of marrying their daughters to Muslims. They fear conversion, quick divorces, multiple marriages — basically, it suits the boys a bit more than the girls. All this is undoubtedly outdated. A lot of Islam needs to modernise and renew itself in order to be relevant. We also need a loud moderate voice.