Mumbai: Rahul Gandhi on Thursday launched a fresh attack on Prime Minister Narendra Modi, saying his government is of and for "big business people", reviving his Lok Sabha election campaign pitch that the BJP favours the interests of industrialists over common man. He also questioned Modi's "silence" over Pakistan's ceasefire violations, asking what happened to his vow to "teach China and Pakistan a lesson" if voted to power.
Narendra Modi govt is for big businesses: Rahul Gandhi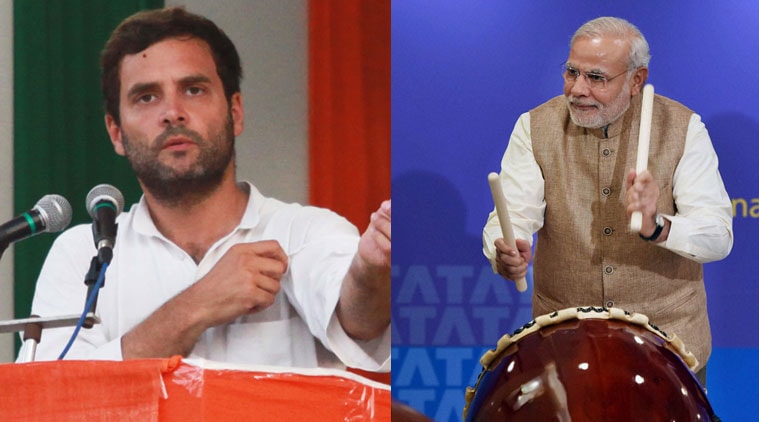 Addressing campaign rallies in Haryana for the first time since the Lok Sabha election rout, the Congress vice-president did not show any signs of recasting his style, approach or content. He spoke about how he took up the cause of farmers and tribals in Bhatta Parsaul and Niyamgiri and accused the NDA government of undoing the welfare policies of UPA government.
Like in Maharasthra, he used the border standoff to attack Modi — more relevant here since Rewari has a sizeable ex-servicemen population. It was here that Modi addressed his first rally as the BJP's PM candidate in September last year. Addressing the thin gathering, Rahul recalled that during the Lok Sabha campaign, "Modi used to say that he would teach China and Pakistan a lesson if he is voted to power."
"But what is happening… There is firing at the borders. Our people are being killed. But in the last six days he has not even uttered a word. And after six days, he is saying that everything will be fine soon. But what about those who have been killed, injured…? It is easier to say and difficult to do," he said. He also referred to Modi's promises to bring down prices and bring back black money in 100 days and asked whether these promises have been fulfilled.
His main thrust was, however, on the rich versus poor formulation. He alleged that the BJP government is weakening the Land Acquisition Act and diluting the MNREGA. "There is no place for the poor and the farmers in their scheme of things. They want India to progress but only for the big industrialists and the rich. We don't want such an India," he said. "Bade bade business walon ki sarkar hai (the government is of the big business people)," he added.
He also accused Modi of acceding to big American industrialists ahead of his US visit and lifting the "minimum pricing" of drugs.