Calcutta, Sep 9 (PTI) : The Central Bureau of Investigation on Tuesday arrested Rajat Majumdar, a former director general of West Bengal Police, for his alleged involvement in the Rs 2000-crore Saradha chit fund scam.
CBI arrests former Bengal police DG Rajat Majumdar in Saradha case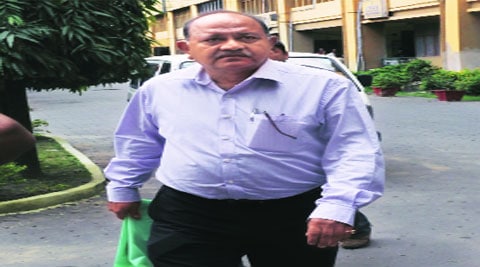 Majumdar, who had been Director General (Armed Police) in West Bengal, was allegedly associated with Saradha Group, which has been accused of duping thousands of investors, official sources said.
Majumdar, who has been denying allegations against him, will be produced before a designated court here, they said.
CBI has registered four FIRs against Saradha Group in the chit fund scam.
The Supreme Court had handed over the Saradha chit fund scam probe to the CBI and asked the state governments to provide all logistical help to the agency's team investigating the matter.
CBI has formed a Special Investigating Team (SIT) headed by Joint Director Rajiv Singh also probe the role of some officials of Securities Exchange Board of India (SEBI) and RBI, the sources said.