New Delhi, Aug 29 (IANS)- The Supreme Court Friday suspended the probe into allegations of sexual harassment by a former Gwalior district judge against a sitting judge of the Madhya Pradesh High Court.
SC puts on hold probe into judge's sexual harassment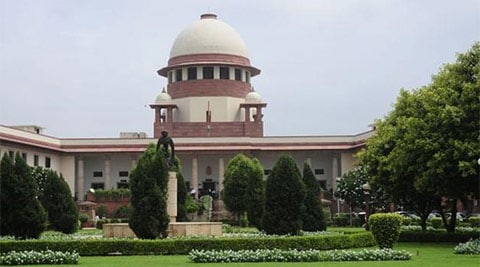 The composition of the committee, set up by the chief justice of Madhya Pradesh High Court, was objected to by the woman judge, who said it was headed by Justice Ajit Singh who had transferred her out of Gwalior to remote district of Sidhi.
An apex court bench of Justice Jagdish Singh Khehar and Justice Arun Mishra also issued notice to the high court judge and the registrar general of the Madhya Pradesh High Court after senior counsel Indira Jaisinh urged the apex court to appoint a fresh committee comprising two chief justices of high courts of other states and a judge to probe the allegations.
In a brief order, the apex court said: Issue notice. In the meantime, proceedings in furtherance of the order dated Aug 8, 2014, shall remain stayed.
The Aug 8 order of the Chief justice of the Madhya Pradesh High Court set up a probe panel to hold preliminary inquiry into the woman judge's allegations.
The apex court allowed counsel for the former Gwalior judge the liberty to effect service upon the respondents through dasti (hand-delivery) process as well.
It also asked the woman judge to substitute pages wherein her name has inadvertently been typed in the entire paperbook and said that this amendment has to carried out before effecting service upon the respondents.
The former judge has urged Chief Justice of India R.M. Lodha to set up a three-judge committee that would comprise the chief justices of a high courts other than of Madhya Pradesh and a judge to probe her allegation.
She has also sought her reinstatement to the post from which she had resigned under duress after suffering the alleged sexual harassment. She has sought that the judge she has blamed not be given any judicial or administrative work till the probe is completed.
Earlier, the woman, in her letter to Chief Justice Lodha had given the details of the way she was harassed by the high court judge, who was also the administrative in-charge of Gwalior.
She has alleged that she was posted to a remote area after she declined the judge's request to dance to an item song at a function at his home.