Navigating through the deluge of divorce lawyers available to you is never an easy deed. In a situation such as this, you are already emotionally and mentally strained. In light of this fact, settling down on the name of a divorce lawyer is nothing less than an arduous task. Apart from a trustworthy reputation amongst their peers and their past clientele, there are several other parameters that need to be taken into account when you are hiring the services of a divorce lawyer.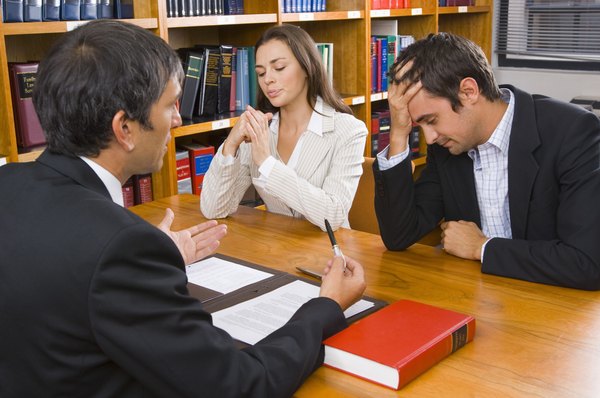 Enumerated below are a few guidelines that you would need to follow to render the services of a professional and reputable divorce lawyer.
Ask For Recommendations
It is always advisable to ask for recommendations, especially from your friends and family who seem to be more acquainted with the people associated in this domain. However, you have to make sure that you ask the right people for your recommendations so that you do not end the chasing down someone in a blind alley. If you happen to be acquainted with someone in your family or friend circle who recently went through a divorce with little to no hassles legally, it is advisable that you ask for their help in this matter. Additionally, if you already have an existing lawyer in your contacts, you can ask them for a referral for a trustworthy and professional divorce lawyer. Asking for recommendations is an imperative first step because you will be able to narrow down your search of divorce lawyers in your area and consider only the ones who have a longstanding and trustworthy reputation. More importantly, it will help you to economize your time.
Look For Their Specialization
It is common knowledge that not all attorneys are equipped to handle divorce cases. You would have to find a lawyer who specializes in this category so that you can solicit the best services available to you. Look for an attorney who has a great deal of experience and practice when it comes to family law matters. This would be an assurance of their expertise in handling divorce cases. A specialization would also ascertain that they would be acquainted with all the intricacies and legal issues pertaining to your individual case and thereby would be immeasurably helpful to make your case in court.
Once you have shortlisted the names of the attorneys who specialize in family law matters or are dedicated divorce lawyers, you would have to settle down on the kind of divorce that you are looking forward to, either being collaborative or being cooperative.
Following the determination of the kind of divorce that you want, you can further filter down your shortlisted divorce lawyers to help arrive at the name of a divorce lawyer who would be the most conducive to your requirements and preferences.
Verification Of The Fees
One of the important determinants in the road to your choice of a divorce lawyer is the fees that they demand. It is vital that you clarify the price quote of an attorney before you finalize a deal with them. You can also use your allocated budget as a filter for your choice of a divorce lawyer. Knowing how much you can afford to pay for a divorce lawyer is crucial so that you do not end up compromising your financial situation.
If you are going through a divorce and would like to hire the services of a professional and reputable divorce lawyer, you can solicit the services of Rutman and Rutman Professional Corporation.