"Jewelry is like the perfect spice it always complements what's already there." Since medieval times, gold chains were the most consequential part amongst all the pieces of jewellery. It symbolises eternal love, the artistic work done on that, represents the eternity of human connection from beginning to end. But, the idea of the chain was way too different earlier they were used to pull something as there were no ropes. Anyways! Modernisation came into existence and so does the evolutions in pieces of jewellery was done. Earlier there were gold chains, but nowadays chains are of different-different metals. Chains were traditionally handmade, but nowadays they're made out of machinery. Like chains, bangles are also an attractive ornament for women. It is easy to choose different varieties of bangles online and in outlets like gold bangles designs in 20 grams. People have created all different link styles and combinations of chains to give it a fashionable look.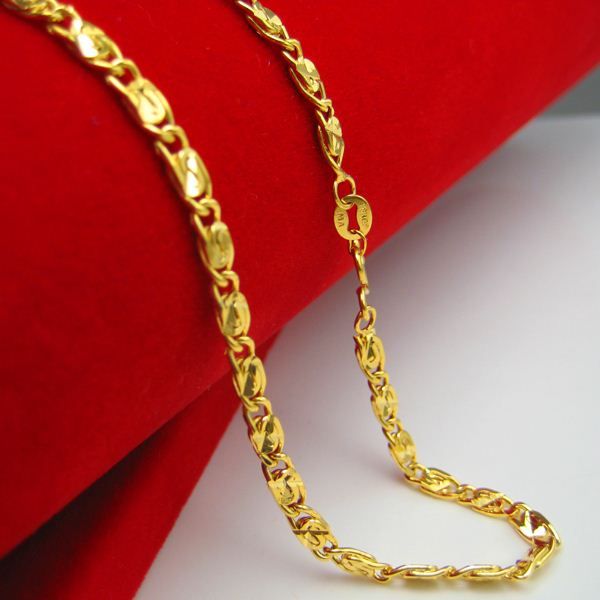 Here are the most updated and fashionable gold chain models for ladies:
There are three basic types of chains namely:
Classic
Textural
Sleek
Let's know about them in detail.
CLASSIC:
Classic chains are the normal chains and are further divided into five categories.
Textural Chain:
These types of chains have some kind of design on it. The most popular ones are:
Popcorn chain: A light-weighted tubular chain like a beaded texture created by convex links. They are puffed and resemble more like garland.
Rope Chain: It resembles more like ropes. They are the most popular ones till the date.
Wheat chain: It is formed by oval and twisted oval links woven together in the same direction.
Sleek Chain:
These types of chains are simple and sober. The following are the types of sleek chains available:
Omega Chain: It means "Great" in Greek, they're shiny chain formed by flat plates stacked together, and are perfect to wear with slide pendant.
Box Chain: It is comprised of square links to create a smooth texture.
Singapore Chain: It is a twisted chain linked together to give a curb or rope chain look. It is made to feel like liquid and classy. It is the trendiest chain in the market.
All these chains are trending in the market, and you can find them on any websites. Make sure that, they're verified and trusted.