Kerala rains and floods LIVE UPDATES: The Centre has exempted relief material headed to Kerala from basic customs duty and IGST, Union Minister Piyush Goyal said. Meanwhile, the Centre declared floods in Kerala as a 'calamity of severe nature'.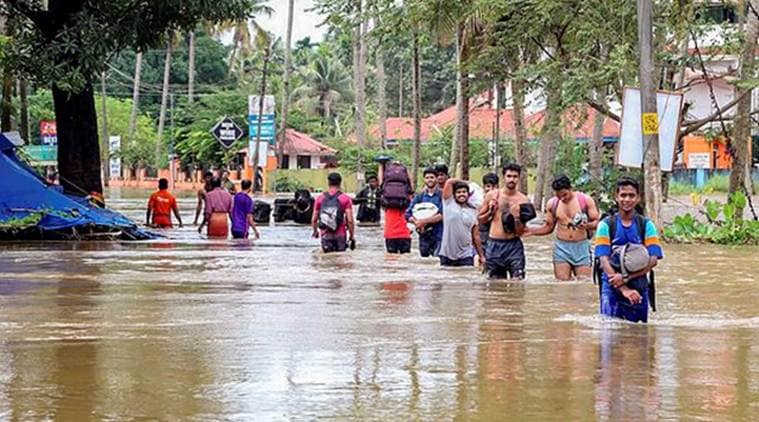 In the latest development, Chief Minister Pinarayi Vijayan announced Tuesday the UAE has offered Rs 700 crore towards Kerala flood relief.
Meanwhile, the state cabinet has suggested Governor P Sathasivam hold a special assembly session on August 30 to discuss post-flood discussion over relief, rehabilitation and reconstruction of Kerala. Earlier today, the state government scheduled for an all-party meeting at 4 pm Tuesday.
Opening doors in support for Kerala, the Centre has declared the floods in the state as a calamity of "severe nature", paving the way for national assistance in various forms, officials said. The central government has also scaled up the relief and rescue operations. More than 43,000 persons have been rescued so far, out of which around 600 people were rescued on Monday. And 12.47 lakh people are lodged in relief camps.
Chief Minister Pinarayi Vijayan on Monday declared that the first phase of the rescue mission had reached its finality and the next phase would focus on intensifying relief and rehabilitation.