A 40-year-old Dalit ragpicker was beaten to death allegedly by some unidentified persons of a factory at Shapar village in Rajkot district on Sunday morning, over the issue of collecting scraps in the area. Police have registered an offence of murder and other charges against five unidentified persons under the Indian Penal Code and Scheduled Castes & Scheduled Tribes (Prevention of Atrocities) Act following a complaint lodged by the victim's wife.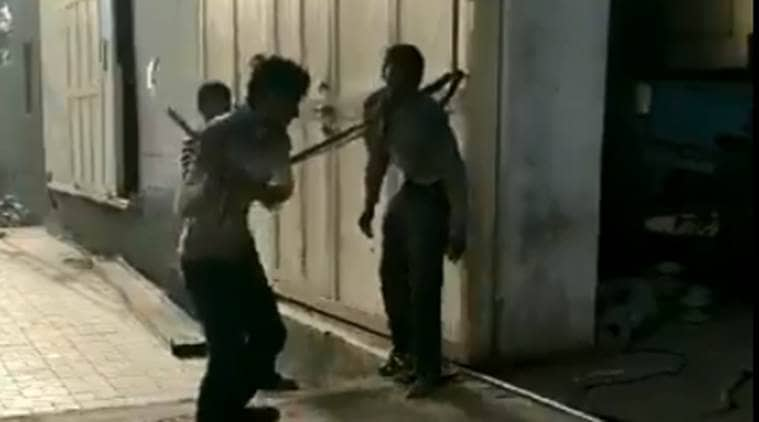 The deceased has been identified as Mukesh Vaniya, a native of Parnala village of Surendranagar district.
As per police officials, the incident happened between 6 and 9.30 am Sunday when Mukesh, his wife Jaya and one more acquaintance Savita were picking rags around Radadiya Factory at Shapar. At this point, some five unidentified persons from the factory had an altercation with the three over "some issue" following which they allegedly beat up the three. While the women were kicked out of the area, they held back Mukesh, said police.
'Mr. Mukesh Vaniya belonging to a scheduled caste was miserably thrashed and murdered by factory owners in Rajkot and his wife was brutally beaten up'.#GujaratIsNotSafe4Dalit
"The exact reason of the altercation has not become clear so far. But the complainant has alleged that it was something related to picking rags around the factory. The complainant and other woman had gone to their home while Mukesh was allegedly held captive by the unidentified accused. The two women then returned back to the spot along with some male members when they found Mukesh lying on the ground. They took him to Rajkot Civil Hospital where the doctors declared him brought dead," Sub-Inspector R G Sindhu said.
"We have registered a case against unidentified persons and are awaiting for the post-mortem results. The body had wounds that could have been caused by blunt objects like sticks. The investigation has been handed over to a Deputy Superintendent of Police rank officer," Sindhu added.