BHOPAL: Union Health Minister JP Nadda was thrown ink at by AIIMS Bhopal students who were protesting the poor facilities available at the medical institute.
According to reports, over almost 50 students were protesting at AIIMS Bhopal. The students wanted to meet the Union Minister to tell him their grievances, but they were not allowed to meet him by the administration.
The students reportedly claimed that the campus had not been developed in the last four years.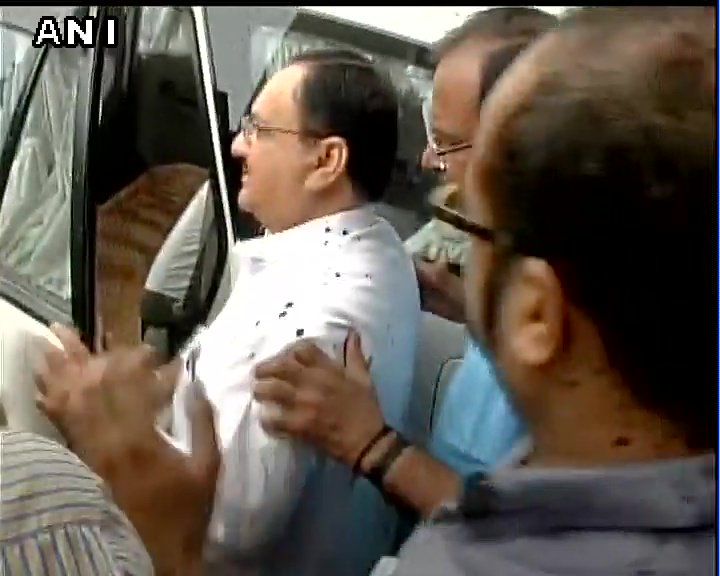 One of the protesting students said that since Nadda did not stop to listen to their grievances they threw ink at him.
"We wanted him to hear us out, but he did not stop. We wanted to stop him," said the student.