FORT MYERS, FLORIDA: The shooting was reported from Club Blu in Fort Myers a little after midnight, in the early hours of Monday.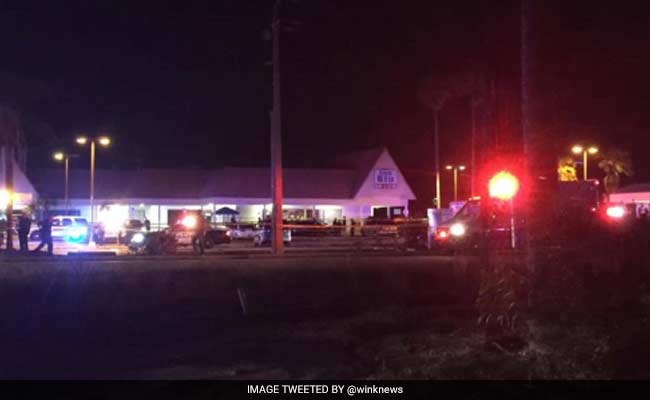 A 'teen night' was on at the club when the shooting erupted; some of those targeted were as young as 13, reports suggest.
Witnesses reported over 30 gunshots at the scene.
A 'person of interest' is one of three people who have been taken into custody, Captain Jim Mulligan Mulligan of the Fort Myers Police Department said.
Police said officers were still "actively canvassing the area looking for other persons who may be involved in this incident," according to a statement obtained by NBC.
Fort Myers police car is seen at the Club Blu where witnesses heard 30 gunshots.
By the time the police arrived, several injured people were lying at the parking lot with "minor to life-threatening" injuries.
Two other scenes are connected to this shooting, the police say, including a home and a vehicle.
This is the second mass shooting in Florida in weeks. In June, a gunman killed 49 people at a gay nightclub in Orlando in the worst mass shooting in modern US history. The attacker called 911 in the middle of that massacre and pledged allegiance to ISIS.