NEW DELHI,Rahul Shrivastava : With Parliament session set to start on July 18, the government has stepped on the gas on its outreach to the Congress, which remains the single biggest obstacle in the introduction of the landmark Goods and Services Tax or GST Bill.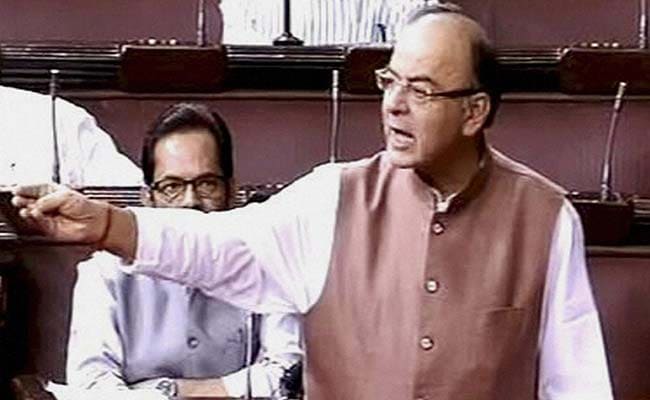 The monsoon session ends on August 12 and Prime Minister Narendra Modi has placed the reform at the top of his government's agenda.
On Thursday, Finance Minister Arun Jaitley is likely to meet with Ghulam Nabi Azad and Anand Sharma from the Congress to reach a compromise.
That appointment comes after Parliamentary Affairs Minister Ananth Kumar reached out to Mr Azad and Mr Sharma, who lead the Congress in the Rajya Sabha, where the government is in a minority despite recent victories in some state elections, and the Congress still has the maximum members.
The two sides seem to have expressed the willingness to accommodate each other's stand.
The GST would create a unified marketplace of a billion consumers by replacing an unwieldy network of central and state taxes with a single levy.
The proposal for a constitutional amendment to enable the GST has been cleared by the Lok Sabha where the government operates from a position of great strength, but has stalled in the Rajya Sabha with the Congress and parties like the Left seeking modifications.
The Congress wants the government to cap the GST rate at less than 20 percent and make the rate part of the constitutional amendment. The government says this means each time the rate has to be revised, the constitution would have to be amended again. The Congress has now indicated its willingness to allow the specific tax limit be listed in supporting proposals related to the GST.
The Congress also wants the government to scrap a proposed 1 percent additional levy on the cross-border transport of goods – a move designed to compensate states that are skewed towards manufacturing.
The Congress' third big demand is that the Finance Minister enlarge the powers of a council to resolve disputes on revenue-sharing between states.
The government has already conveyed its readiness to accept these changes suggested by the Congress.
Though regional parties like Trinamool Congress, Samajwadi Party, Bahujan Samaj Party, Biju Janata Dal and Janata Dal (United) have agreed to back the GST, and with their support the government may not find it difficult to cross the two-thirds majority it needs to clear the bill, it needs the Congress to allow Parliament to function so that the proposal can be taken up. Sources say the government is also keen to present a key reform to investors as one that was pushed through with consensus.