Sivasagar, Prangan Duarah: Eid-al-Fitr, the day in which Muslim world, brings rejoicing and happiness are coming. It is one of the unique festivals in India which significance is purely spiritual. The meaning of Eid-al-Fitr is "the breaking the fast". Muslim people celebrate their successful holy task which includes fasting during the month of Ramadan from sunrise to sunset. It's a time when everyone shows respect to Allah and remembers him. A few best thing about the Eid-al-Fitr are-
Social equality amongst all.
Eid-al-Fitr is a festival of joy. In this particular day, everyone shows gratitude to Allah and thank him for this life. The starting of this holy and joyous festival starts with an Eid prayer. The people of Islam religion of all social status gather early in the morning in outdoor locations or at the mosque to perform prayers in new clothes. After that, they wish each other a very happy and prosperous life.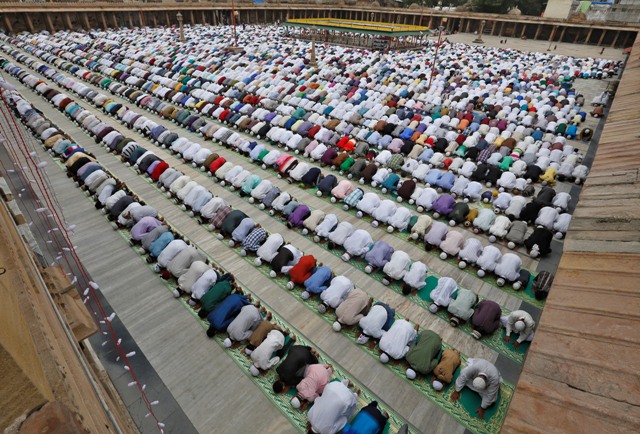 Zakat
Shahada,Salat, Zakat, Sawm, Hajj are five pillars of Islam. Among which Zakat plays an important role in society. The prophet Muhammad instructed his disciples to "eat together, and do not separate, for the blessing is in the company." As the command given by their religious Quran wealthy Muslim has to pay as part of his responsibility towards society and religion.
End of Ramadan
It marks the end of Ramadan, which is a month of fasting and prayer. The rejoicing is not, however, at the departure of the month of Ramadhan; it is the happiness which man feels after successfully completing an important task.
Best food and cloth
The excitement of getting new cloth for the festival is one of the best parts of festivals Muslim people go out especially for Eid shopping to market. The delicious mouthwatering foods like pulao, meat, different kind of sweets, sevaiyaan etc are an important part of this festival.
Edi
Everyone loves gifts. Edi is a tradition of giving gifts to the younger ones in the family by elder ones. It seems like young members of the family eagerly waiting for this ceremony. For them, this one is the best part of this festival.