Actor-turned-politician and BJP MP from Mathura, Hema Malini is under fire for being "too busy shooting for an upcoming film", even as massive clashes took place in her constituency. An SP and an SHO were killed in a clash that broke between police and land encroachers in Mathura.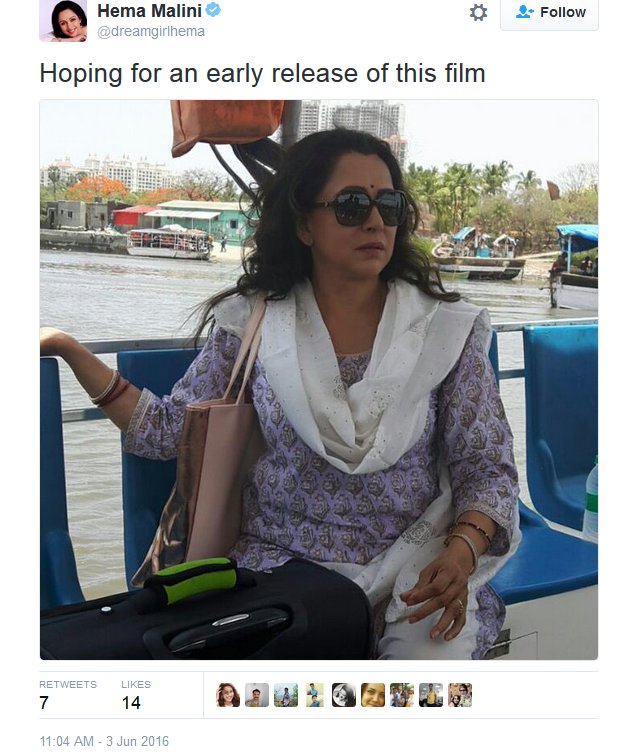 Sir Chetan Bhagat @chetan_bhaqat
While everyone's sad about horrific events in #Mathura, BJP #Mathura MP busy promoting her movie @dreamgirlhema
11:12 AM – 3 Jun 2016
74 74 Retweets 37 37 likes
Embarrassing the BJP, which has trained guns at Akhilesh Yadav-led Samajwadi Party government after the unfortunate incident in Mathura, Malini in a series of tweets on Friday shared the location of the shoot of her upcoming flick and her pleasant boat ride.
"I was pleasantly surprised to see a vast change ths time thks to Shri Gopal Shetty. The pathways leading to the boat in Versova are smooth," Mailini tweeted.
"The journey to Madh Island used to be tedious those days. It used to be a 2 hr journey by road or by ferry the approach to which was horrible," she said.
"Shooting at Madh island for Ek Thi Rani-a film based on the life of HH Vijaya Raje Scindia revived after many years.I play the title role," she tweeted.
"Hoping for an early release of this film," she said.
Realising that she had committed a blunder, Malini, however, soon withdrew her tweet and expressed grief over the loss of lives.
"I just came bk frm Mathura & got the news of the violence tht has taken place there in which policemen have lost their lives," Malini tweeted.
I fervently appeal to the people of Mathura to remain calm & not get misguided by violent elements