After the threats of disruption from Shiv Sena, ghazal singer Ghulam Ali performed in front of a packed pavilion at Sankat Mochan Music Festival in Varanasi.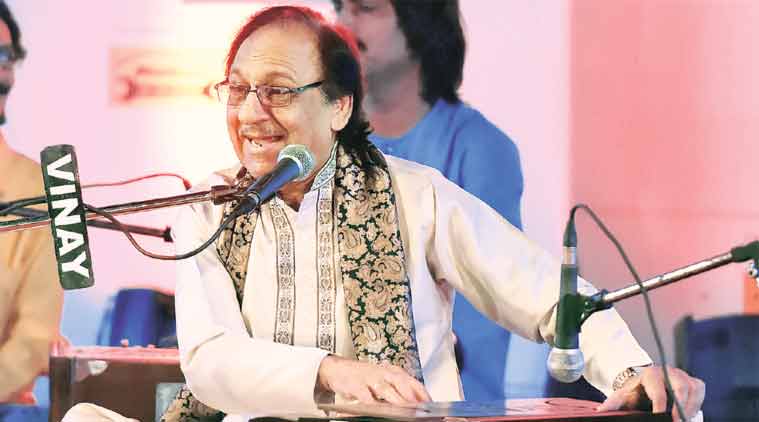 93rd Sankat Mochan Music Festival will feature 60 artists, 17 of them are Padma awardees, and it will end on May 1.
The week-long festival began with a Ganesh Vandana by Pandit Vishwanath Maharaj. As the clock struck 9, Ghulam Ali began his singing the set with Maine Lakhon Ke Bol Sahe Sitamgar Tere Liye.
Ghazal fan Sona Chaudhari said that it was a special experience to be able to listen to Ghulam Ali at Sankat Mochan Music Festival. Athar Husain, who accompanies Ghulam Ali on Tabla, said that atmosphere at Sankat Mochan is unique in the world.
The maestro addressed the crowd before ending his set for the evening, "It was an absolute pleasure to be back here."
Uttar Pradesh CM Akhilesh Yadav awarded him the status of 'Sate Guest'. He will also honour Ghulam Ali in Lucknow on Wednesday.