Seems like veteran actor Anupam Kher got his moment of pride on Tuesday, when he was invited to join Prime Minister Narendra Modi for the lunch hosted for the Royal Highness Duke and Duchess of Cambridge.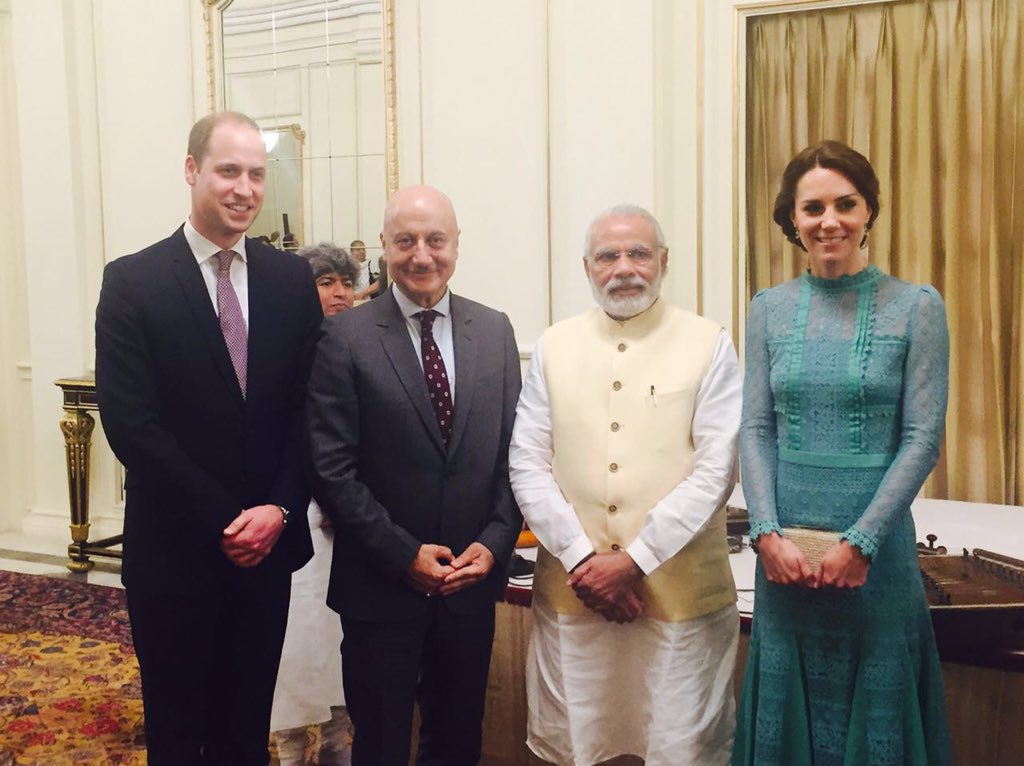 The 61-year-old actor took to his Twitter handle to share some pictures from the event, with the Prime Minister, Kate Middleton and Prince William.
Earlier, the actor shared the invite on his Twitter page, making his excitement very evident.
Pleasure to meet The Royal Highness Duke & Duchess of Cambridge. They are so charming & Royal. Thank you PM Sir.🙏 pic.twitter.com/h7vOZxWFrZ

— Anupam Kher (@AnupamPkher) 12 April 2016
The Duke was in a dark suit and tie, while the Duchess wore a knee-length light blue dress. Though their host, PM Modi, is an observant vegetarian, the four-course lunch featured both Indian vegetarian and non-vegetarian dishes.
After the lunch, the Royal couple headed to the Kaziranga National Park in Assam.
Looking forward to meeting the Royal Highness Duke & Duchess of Cambridge at the lunch hosted by PM @narendramodi.:)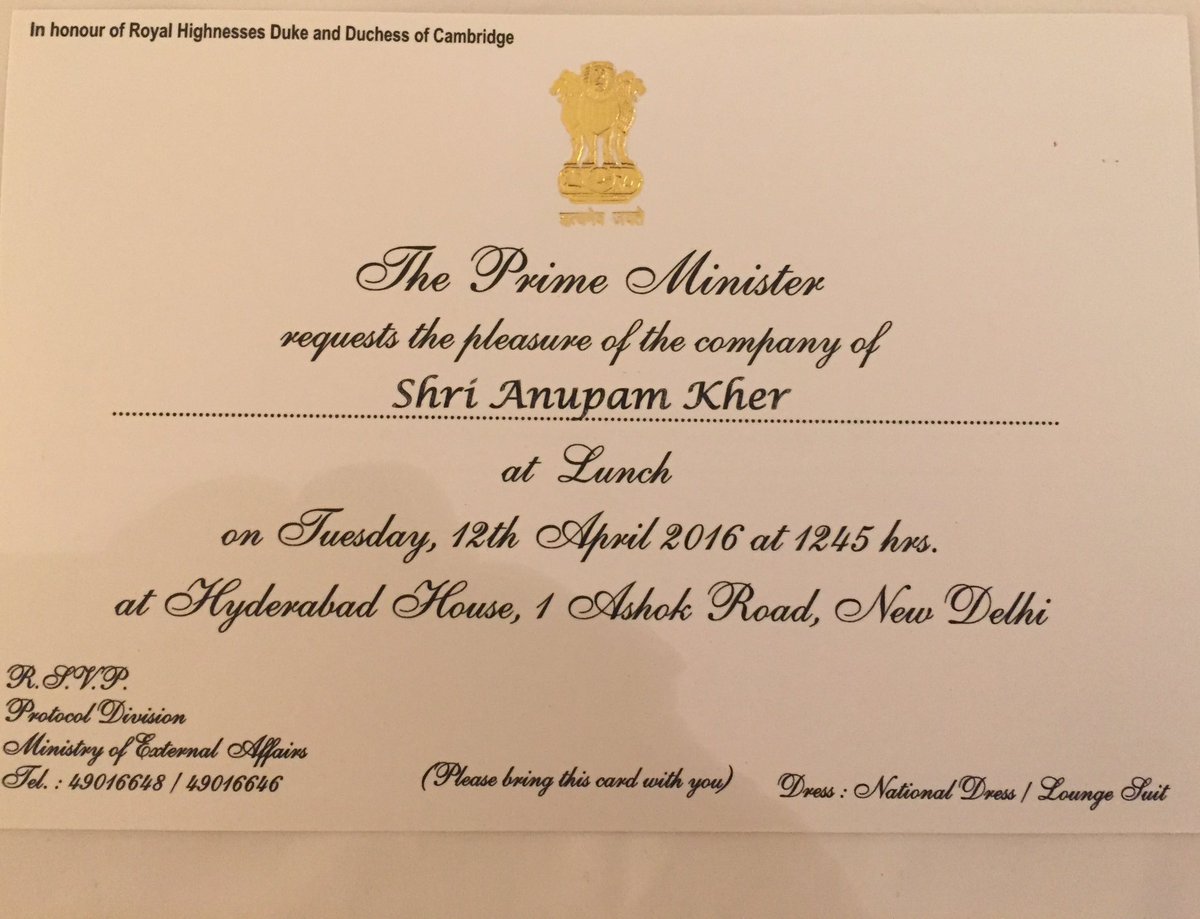 (With inputs from ANI)