Voting for the first phase of assembly elections on eighteen seats in Maoist-affected areas in West Bengal and 65 seats in Assam began on Monday morning, amidst tight security.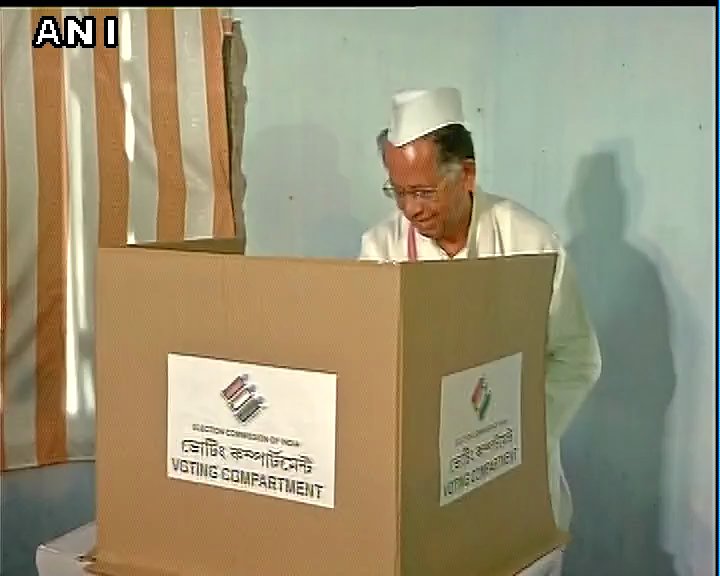 133 candidates are trying their luck from the constituencies falling under the districts of West Midnapore, Purulia and Bankura.
Out of these, 13 have been roughly classified as Left Wing Extremism-affected areas by the Election Commission where voting will end early by 4 pm due to security reasons.
In the remaining five constituencies of Purulia, Manbazar, Kashipur, Para and Raghunathpur voting will go on for two hours extra till 6 pm.
In Assam, the ruling Congress, the BJP-AGP-BPF alliance and the AIUDF are locked in a keen battle for deciding the fate of 539 candidates in 65 of the 126 constituencies.
An electorate of 95,11,732 including 45,95,712 women, will exercise their franchise in 12,190 polling stations with the number of hyper-sensitive and sensitive booths yet to be released by the election office here.
Security has been tightened across the state with the Indo-Bangla border along Barak Valley's Karimganj district sealed and more than 40,000 security personnel deployed in the 65 constituencies spread across Upper Assam, hill districts, northern banks and Barak Valley.
More than 48,000 polling personnel have been deployed in the first phase with those in remote areas leaving for their respective polling booths since Friday evening.
09:21 AM
18% voter turnout in WB, 12% in Assam till 9 am
The first phase of polling in West Bengal witnessed 18 percent electorates casting their votes till 9 am.
Assam saw 12% voter turnout till 9 am.
09:17 AM
Tarun Gogoi casts his vote
"I will be the Chief Minister. I don't think its a tough battle," said Tarun Gogoi speaking to media.
07:42 AM
07:41 AM
Assam: Among the 539 candidates in the fray, 496 are males and 43 females in 45 constituencies of the Brahmaputra Valley, five in the two hill districts of Karbi Anglong and Dima Hasao and 15 in the Barak Valley.
The prominent Congress candidates in the fray are Chief Minister Tarun Gogoi from Titabor, Speaker of the outgoing assembly Pranab Gogoi from Sibsagar, former Union Minister and prominent tea tribe leader Paban Singh Ghatowar and Assam Ministers Gautam Roy, Sarat Barkotoky, Ajanta Neog, Khorsingh Engti, Siddeque Ahmed, Bismita Gogoi, Sumitra Patir and Girindra Malik among others.