Thiruvananthapuram: A video went viral on the internet on Wednesday in which four youths were seen throwing stones at an elephant and its calf on the national highway in the Wayanad Wildlife Sanctuary on March 29.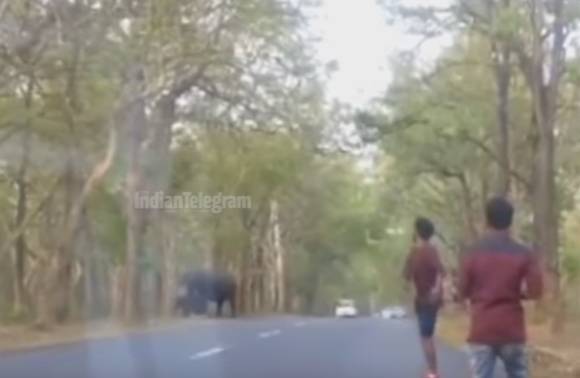 According to Malayalam Manorama Online, Shamal Hashim (21) of Puthanpuarayil, M Shameer (21) of Palapadiyan veedu, Abdul Razak (21) of Parapurathu house and Riyas (26) of Cheeramkuzhiyil near Mepadi in Wayanad have surrendered before P Dhaneshkumar.
They have also surrendered the Maruti Alto 800 car, registered with the number KL 12 J 4670, before the wildlife warden that they used for the trip.
After the incident, the authorities have planned to install CCTV cameras on the highway. The youths would be punished according to the law, the authorities said.