A woman in Kerala slapped a girl who was part of a flash mob performing on a popular English song for stalling traffic.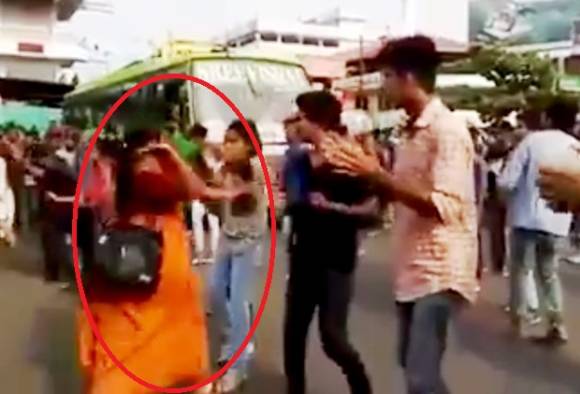 The woman took her anger out on one of the girls as the performance by the group delayed the traffic.
According to the reports, the woman (some reports identify the lady as the girl's mother) was tired of waiting for the flash mob to finish their performance so that traffic could start moving and the bus could go.
But since the performance went on too long, she lost her temper and slapped the girl in front. She also scolded the whole bunch for hampering traffic.
Interestingly, the bunch of college students dance to the popular number Lean On by Major Lazer and DJ Snake at the crowded bus stand of the Payyanur.