New Delhi: An Indian Catholic priest, Tom Uzhunnalil, kidnapped by ISIS terrorist in Yemen earlier this month is due to be crucified on Good Friday, claim religious groups.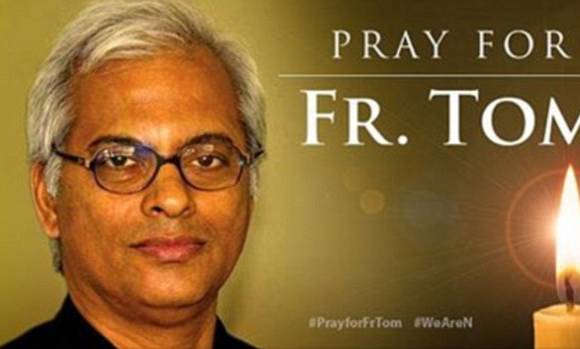 Several religious groups have posted on social media that they have received reports that Father Tom will be crucified tomorrow on Good Friday.
According to reports, the 56-year-old priest hails from Kerala. He works at the Missionaries of Charity, a home for the elderly run by the church in Yemen.
Father Tom Uzhunnalil has gone missing in Yemen after the Islamic State militant group attacked a care home run by Mother Teresa's Missionaries of Charity.
Christian leaders and organisations across the world are continuously calling for prayers for Father Tom.
The South Africa-based Franciscan Sisters of Siessen posted on Facebook:"Was informed that the Salesian priest, Fr. Tom, who was kidnapped by ISIS from the Missionaries of Charity Home in Yemen is being tortured and is going to be crucified on Good Friday. This calls for serious concerted prayers from all of us."