New Delhi: A video has been made viral in which Anupam Kher is making a speech and Amit Shah appears in between. With this video, ABP News is being targeted as our logo is used in the video. Here is the truth of the video.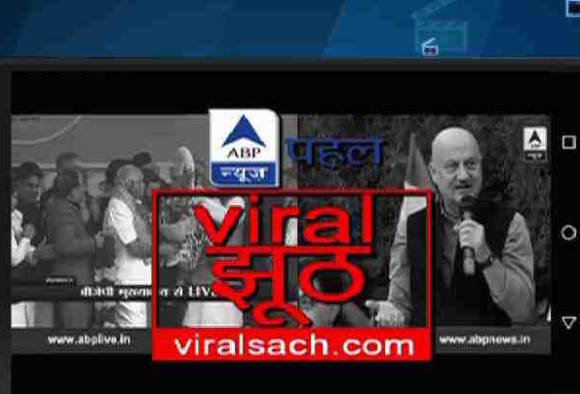 In the video, Anupam Kher is speaking in JNU campus. Amit Shah appears in between the video. In both the images, logo of ABP News is used. However, the truth of the 29 seconds video is that Amit Shah's picture was not used by us. It was added to the original video to target us.
The image of Amit Shah that has been used in the video is of January 24, whereas Anupam Kher addressed JNU on March 18. Some miscreants doctored the video to defame the channel that just shows the truth.
The video was shared from Akash Banerjee's account. When we raised our concerns with him, he said it was just a joke. But the reality is that he didn't clarify while sharing the video that it was a joke. Even now he has not issued a clarification.
The ABP News shows the truth and lives the truth. Such efforts to malign us would not stop us from siding with the just and the right.