New Delhi: Rebel Congress MLAs on Monday have put a condition of changing Chief Minister Harish Rawat before March 28, the date on which Uttarakhand governor has asked the Congress party to prove its majority in the state Assembly.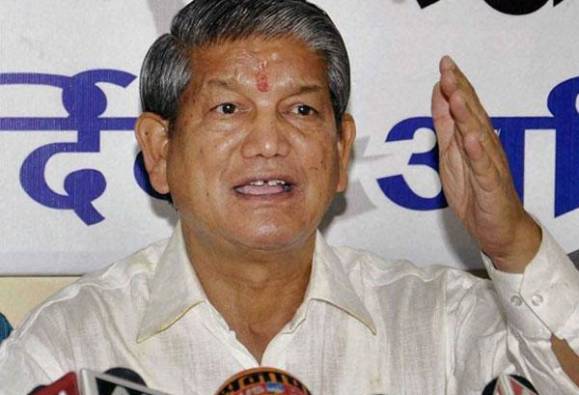 According to media reports, the nine rebel MLA have threatened to cast their vote against the state government if their demand is not accepted.
"I am openly saying that Harish Rawat's house turned into a hotbed for fixers, Harak Singh Rawat, Rebel Congress MLA had said.
"I have expressed my opinion many times to Ambika Soni, Sanjay Kapoor about the 'one man show' in Uttarakhand," he had said.
Both rivals in the Uttarakhand slugfest on Monday carried their cause to President Pranab Mukherjee but not before the BJP had pruned its team, dropping the Congress rebels, on a signal of disapproval from Rashtrapati Bhavan.
The BJP pressed Mukherjee to dismiss the Harish Rawat government before the scheduled March 28 floor test, afraid that a move by the Assembly Speaker to disqualify nine Congress rebels could smother its chances.
Later, a Congress team met and urged the President to ensure Rawat wasn't ousted before the trial of strength in the House, where the ruling group held a thin majority before the rebellion in its ranks.
The Congress on Monday expelled former chief minister Vijay Bahuguna's son Saket and party joint secretary Anil Gupta for anti-party activities. Bahuguna Sr had rebelled and voted against the government in the Assembly on Friday.
(With input from agencies)