No matter how nice you are, wild animals could still attack at any moment, a little girl learned this message at a zoo.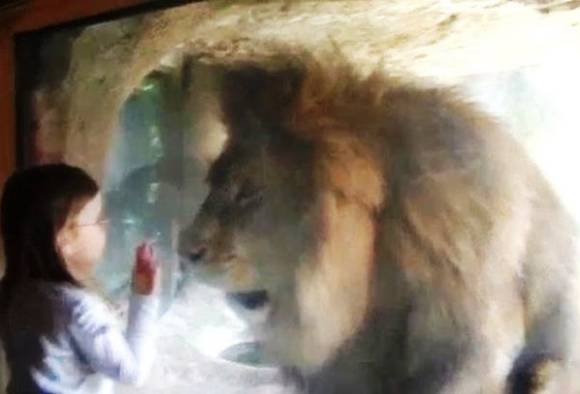 In the video, the adorable doll blows a kiss towards the lion, separated by a thick sheet of protective glass. However, the lion rises up and starts clawing viciously at the glass.
Far from being a cosy tale of girl and beast becoming friends, it serves as a stark reminder to always respect the laws of the jungle.
The girl, to her credit, was shocked but stood her ground.
The video has gone viral on social media.