New Delhi: Ever dreamt of becoming a millionaire? If yes, procrastination or forgetfulness can now be expensive. KFC, popular eating outlet has come out with the most extraordinary innovation – the all chicken, no crust chizza that had hit the stores in mid-December 2015, witnessed unprecedented success and reached the one million sale mark within two months of the launch. Now, what KFC has done is that KFC with its Chizza Million Mania contest will give 1 lucky winner a chance to take home ₹1 million!
This is a company's unique initiative that offers consumers a chance to become a million rupee richer.
How to go about it: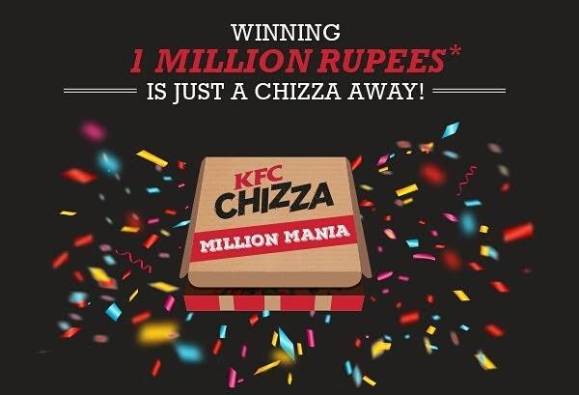 Step 1: Log on to www.chizzamillionmania.com and register
Step 2: Consumer gets a unique coupon code + PIN
Step 3: Redeem it in store and become eligible to win ₹ 1 MILLION!
The pan-India contest is valid from 05 March to 18 March, 2016 and the winner will be announced on 20 March 2016.
What do you think about it?