NEW DELHI: The National Green Tribunal has given Sri SRi Ravi Shankar's 'Art of Living' time till Friday to deposit the fine of Rs 5 crore. Earlier on Thursday, NGT had opened the court hearing on the issue.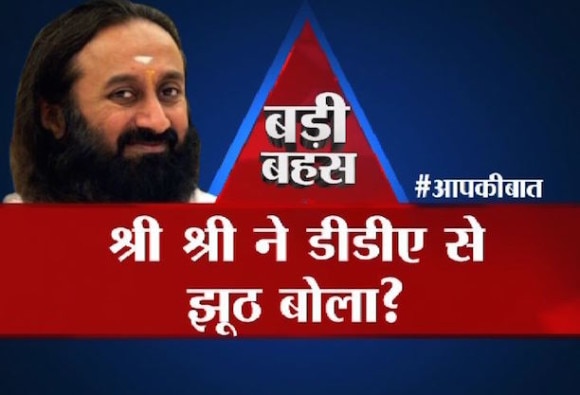 File photo: ABP NEWS
"If there is any breach, law will take its own course," warned NGT.
NGT further refused to give urgent hearing to a fresh plea seeking a stay on the event on the ground that it had not taken requisite permission from fire department, CPWD and Police.
Furthermore, NGT asked CPCB, MoEF and DPCC to issue a proper direction to the AOL with regard to disposal of municipal waste.
Earlier on Thursday, there were controversies that if AOL does not pay fine of Rs 5 crore by 4 pm, it will revoke the clearance event. Sri Sri Ravi Shankar however, refused to accept the report saying that a three-team delegation couldn't gauge environmental damage in half an hour. He added that PM Modi was coming to the event and that President (who dropped out) had sent a letter wishing them.
Earlier, in an interview with NDTV, he said his organisation would appeal the fine in court. Meanwhile, the Supreme Court has refused to entertain a plea seeking a stay on the World Cultural Festival of AOL.
He even sounded defiant that he would rather go to jail than pay the fine imposed on his organisation by the NGT for environmental violations over a cultural extravaganza on the floodplains of Yamuna.
"We have not done anything wrong. We have been taintless and will remain so. We we will go to jail but not pay a penny," said Ravi shankar.