Agra(ANI): Two days after HRD Minister Smriti Irani tweeted about helping the victims of accident following a car pile up on a Yamuna Expressway, the family of a doctor who died in the mishap has said they did not receive any such aid.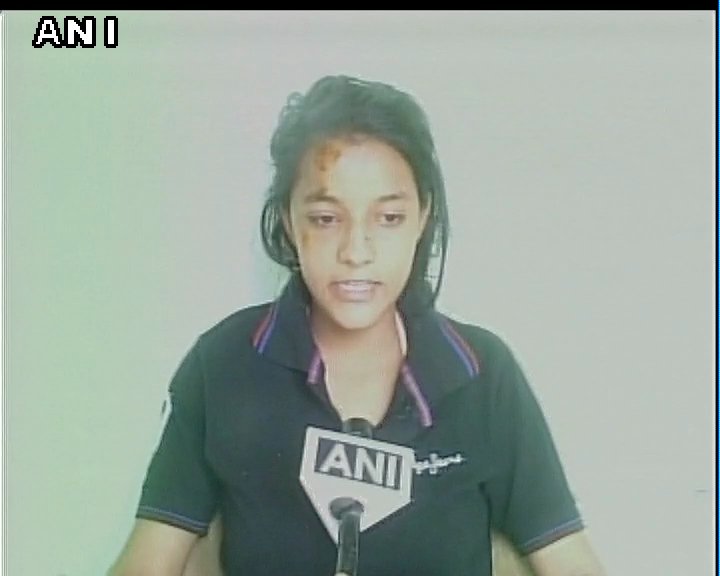 Dr Ramesh Nagar, who was riding a motorcycle, was killed in the chain of collisions which had led to a huge pile up of vehicles on the highway. The victim's daughter has alleged that she and her cousin had to wait for close to seven hours for treatment.
Agra: Smriti Irani's convoy rammed into our car,she came out,I begged her for help but she left-Daughter of victim pic.twitter.com/d04zWUvuIO

— ANI (@ANI_news) 7 March 2016
"The HRD minister's car hit our bike, which was at slow speed. Our bike slipped. I asked for help but they said no. They said you can get help later. If she wanted, she could have helped us. If she had helped us, my father would have been there with us," daughter Sandili said to NDTV. "My sister literally pleaded with folded hands to Smriti Irani for help, but she did not stop," said Abhishek, son of the victim.
My sister literally pleaded with folded hands to Smriti Irani for help,but she did not stop-Abhishek,son of victim pic.twitter.com/ez7Mgi6zaf — ANI (@ANI_news) 7 March 2016
Sandili has said that the HRD minister stepped out of her car which had got damaged and got into another one and left the spot.
Irani was returning from Vrindavan after attending a convention organised by Bharatiya Janata Yuva Morcha when the accident took place. Her car then rammed into the pilot vehicle after failing to control its speed. She escaped with minor injuries on her left arm and leg, but was not hospitalised, the sources said.
Meanwhile, the HRD Ministry issued a clarification stating that the lawmaker-directed the Mathura Senior Superintendent of Police (SSP) to arrange ambulance immediately so that injured could be given medical treatment at the earliest.
The HRD Ministry said the car, which allegedly hit the biker who later died, has nothing to do with minister's cavalcade.