Lucknow: Uttar Pradesh was put on high alert on the occasion of Shivratri, following inputs from the Intelligence Bureau (IB) on the possibility of terror attacks at temples and religious places, an official said on Monday.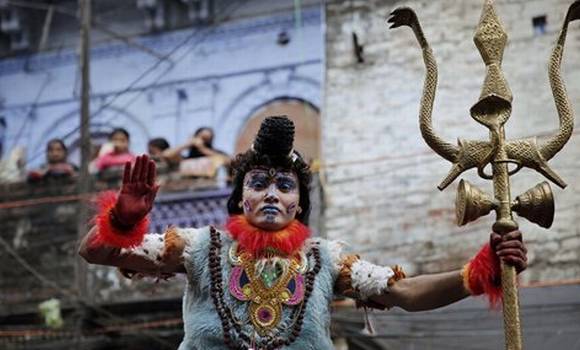 Heavy security was put into force at important Shiv temples and special security checks were in place at the Kashi Vishwanath temple in Varanasi.
Special vigil was being maintained on big and small temples in places like Kanpur, Agra, Lucknow, Faizabad, Gorakhpur, Azamgarh and other important places, the official said.
Police was also keeping a close eye on the 'kanwarias' (devotees who carry holy Ganges water and walk bare foot to offer it to Shivlinga's) as there was an apprehension that they may be targeted by terror outfits.
It is pertinent to mention here that Maha Shivaratri is considered as one of the holiest nights of the year. It is the night dedicated to the worship of Lord Shiva. Literally, Shivratri means, "The great night of Shiva." It is celebrated on the 13th or 14th day of the dark half of the month of Phalguna (February – March).
Indian equity, forex, money and commodity markets remain closed today on account of Mahashivratri.