Republican presidential hopefuls Ted Cruz and Marco Rubio have unleashed a barrage of attacks on front-runner Donald Trump in the last debate before next Tuesday's pivotal US primaries.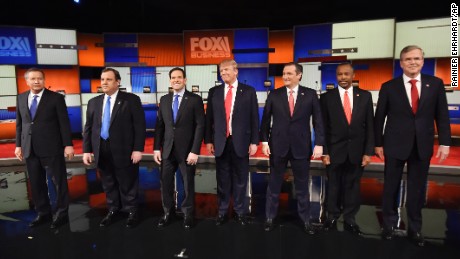 Immigration, healthcare and outreach to Latino voters dominated the debate, which disintegrated into long periods of shouting and personal insults.
Mr Trump has won three of the first four contests held so far.
Next week's vote in 11 states is held on what is known as Super Tuesday.