Mirpur: On the eve of the most-awaited clash of the Asia Cup T20 between India and Pakistan, controversial Pakistan cricketer Shahid Afridi has taken a dig at the Indian government.
Pakistan T20 captain Afridi, addressing the media, suggested that Indian government is mixing politics with cricket while the government of Pakistan has always supported the idea of keeping politics and cricket separate.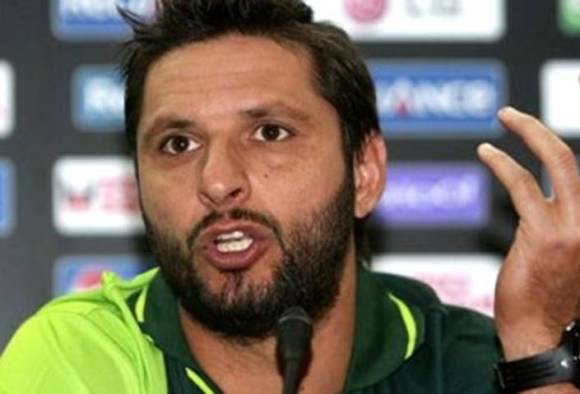 Last year, Indian and Pakistani cricket boards were at loggerheads over a 'promised' India-Pakistan series to be played at a venue of Pakistan's choice. In the end, the negotiations failed and the series did not happen. The Board of Control for Cricket in India (BCCI) cited Indian government's disapproval for the cancelation of the series.
It did not go down well with the Pakistan Cricket Board (PCB) and there were reports that Pakistan might even boycott the ICC World T20, to be played in India next month.
"Sports help in keeping relationships between countries warm," Afridi said.
"People of Pakistan want to see India playing in Pakistan. Similarly, Indian people want to see Pakistan playing in India. Sports shouldn't be dragged into the political battle. Governments of both the countries should listen to what people are saying and act on that basis.
"And Pakistan Government has always been the first to take steps in this direction," he added.
With his last comment, Afridi has raised a lot of eyebrows and some people are considering it a dig at the Indian Government.
There has been a lot of efforts by the Indian Government to revive relations between the two countries but continuous breach of cease-fire at the border and Pakistan's no-action against terrorists, planning and executing terror attacks in India from its land, has time and again jeopardised the peace process between the two countries.