Chandigarh: The Haryana High Court has taken a suo moto cognizance in the gangrapes of atleast 10 women in Murthal near famous Sukhdev Dhaba.
The court has ordered the authorities to accept complaints of the victims. The court said that victims can send their complaints in sealed envelopes to CJM and their identity would not revealed.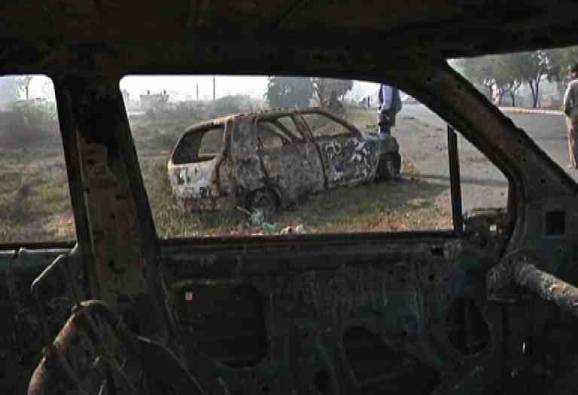 The court has directed the authorities to publish an advertisement regarding this. The court will hear the case on February 29.
According to reports, women passengers travelling from Delhi-NCR, were stopped near Murthal on Monday morning. They were dragged out into the nearby fields and gangraped.
Eye-witnesses say atleast 10 women were gangraped. While police dismissed the crimes as rumours, local say the victims were advised not to report the matter to safeguard their honour.
ABP News found women clothes strewn across fields.
ABP News found women clothes strewn across fields.
"Three women were taken to Amrik Sukhdev Dhaba and united with their families in the presence of senior police officers. They appeared lifeless.
District officials who arrived there, instead of investigating the matter, persuaded the families to take the women home. Many were provided transport," The Tribune report added.
"Sources said commuters going towards the National Capital Region (NCR) were attacked by 30-odd goons. Their vehicles set afire, most ran for shelter. Some women could not flee. They were pulled out, stripped and raped. Terrified, they lay still in the fields till they were found by their menfolk who came looking for them. Shocked, residents of Hassanpur and Kurad rushed to bring clothes and blankets for the victims," the shocking report added.
At least 19 people were killed and nearly 200 injured in the violence during the nine-day long Jat agitation for reservation.